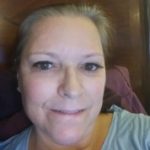 @megnor65
Active 1 year, 8 months ago
Name:

Basic Member
Topics: 1
Replies: 0

New Participant
Credits balance: 8.00
Tell us a bit about yourself and maybe we can help.

We don't really cover Astrology here too much, although a member might have something to say.

It's never too late to write a new chapter…

At age 5, his father died.
At age 16, he quit school.
At age 17, he had already lost four jobs.
At age 18, he got married.
Between ages 18 and 22, he was a railroad conductor and failed.
He joined the army and washed out there.
He applied for law school, he was rejected.
He became an insurance…[Read more]

Sometimes an event can speed it up, but everybody has the ability to develop spiritual awareness and abilities (psychic perception, healing abilities, manifestation ability, mediumship, etc).

In a matter a few months, most people can develop wide open spiritual perception – if they have the proper training and guidance. It's actually an easy…[Read more]

Thank you for supporting the LifeLeap community with your donation.

When I looked at it, got a sense it was a form without a body.

Reality is highly populated with entities, even though most people are oblivious to it. Fortunately, most of the stuff out there is friendly, although you will encounter a lot of mischievous behavior, which I what I sensed about your encounter.

It's not too difficult to reach a…[Read more]

What is your specific question? That might help if you want to get help here.

I agree. Sometimes, implying that you understand can be disastrous. For example, if you say that to someone who is suicidal, things could go really bad.

For tough situations, you can try saying "I can only imagine what it must be like" and even tell them you can't understand. But you are still being supportive, you are still establishing…[Read more]

Please see this guide. It should help you:

Welcome to the community!

Carol,

Based on working with so many people over the years, I believe we are all psychic. Most people have the experiences you mention, but only some people pay attention to them. And less people have control over these abilities.

And, the spiritual realm is highly populated. Loved ones and helpers are around most people. You see constant…[Read more]

Abnt – I've had people come to me over the years with similar issues. It's more common than you might expect. I had one student who couldn't shake anyone's hand because he would see flashes of all the person's trauma. I've had students come to me who were getting attacked every night by entities. These things happen.

The good news is that you…[Read more]

Looks like we missed your post. Welcome aboard!

Welcome to the community!