LifeLeap Vision - About LifeLeap Institute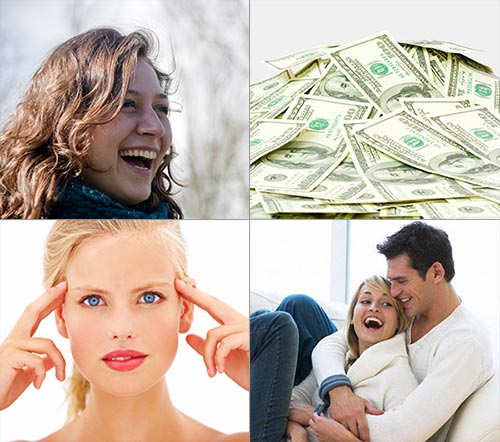 Life is becoming more complex. Technology has evolved beyond imagination. Demands are rising in the workplace and at home. The amount of information we are receiving is overwhelming. These factors have a direct effect on all of our lives.
More challenges are created for us everyday because life changes so fast. This makes it urgent for us to become better at adapting, using our intuition, and facing truth with an open mind.
As we honestly examine ourselves, many of us can see that conflict is a dominant theme in our lives. Throughout the day, most of us are having feelings like regret, depression, guilt, insecurity, and envy - not feelings of joy, fulfillment, and acceptance.
This lack of personal control is so common in our society that most of us don't even question whether suffering is optional. At the same time, we are failing at escaping our pain through band-aids like watching TV, overeating, obsessing on relationships, excessive spending, and alcohol/drug abuse.
Many of us also have concerns about economics, the welfare of our families, the environment, health issues, world hunger, homelessness, education, and the many other critical challenges that humanity is facing. This of course includes, in more recent times, issues relating to terrorism.
In order to understand and manage these pressures, we must focus on developing ourselves. Regardless of who we are or what we've accomplished, there are obvious benefits in increasing our self-awareness, health, and happiness.
LifeLeap Vision - Scientific Research
For the last 50 years, credible sources have been proving the unlimited potentials of the mind. Abilities such as psychic ability, mental healing of illness, and remote viewing have been researched and confirmed by establishments like Princeton University, Duke University, the CIA, and the Pentagon (see term definitions and research).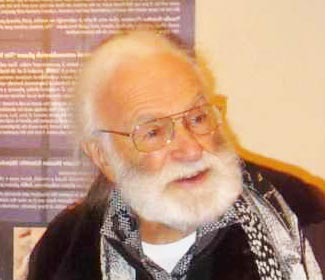 "The brain we know now allows for the experiences reported from spiritual disciplines."
-Karl Pribram
Neuroscientist Stanford University
Top scientists throughout the world are agreeing that a "universal intelligence" connects everything in our reality. In other words, we are always communicating with, influencing, and being influenced by this great intelligence. This intelligence contains all of time and all of space. In a nutshell, this means that we are not as separate or as limited as many of us think we are.
Research, primarily from the US Army, has linked the practice of certain mental techniques to an increased awareness of this universal intelligence. Along with this awareness, comes an extraordinary ability of perceiving and functioning.
Using methods like thought psycho-spiritual exercises, people in numerous field studies have demonstrated heightened intuition, healing, greater self-awareness, and an increased sense of peace.
Although unknown to the general public, the conclusions of the scientific community are evident in everyday life through our own personal experiences. For example, we hear of people who have overcome cancer by using visualizations, even after receiving terminal diagnoses from doctors. Many people have even claimed to attract wealth by using various metaphysical methods. More commonly, we hear examples of intuition such as people seeing future events during dream states.
While the current healthcare industry has benefits to offer, newer scientific discoveries have barely begun to make their way into the mainstream. Medical professionals generally resist alternative perspectives to health and personal development. The usual approach to healthcare is to treat isolated symptoms rather than target the cause of the symptoms.
Along with the healthcare industry, our culture is becoming flooded with hyped-up personal development courses, lectures, talk shows, and books. Though some benefits may exist, much of what's being offered is exaggerated and misleading.
After hearing big promises of personal growth, better health, and relationship enrichment, many of these approaches leave us with only minor improvements. This becomes obvious as we notice the lack of change in our lives weeks, months, or even years down the road.
What About Results?
We find so many sources offering quick-fix techniques to develop awareness and make life easier. Unfortunately, the benefits we get usually fade away quickly - that's if they ever existed in the first place.
There are the "feel good" approaches that are refreshing to read or experience in a seminar, but don't give us the practical tools we need to function in the real world. What about the countless philosophies that leave us lost in an intellectual maze? Many of these different paths originate from "all-knowing" individuals and are widely marketed without any field studies or other reliable evidence.
We find so many organizations claiming to be the best, or to possess the only "real truth." In the beginning, they give us great confidence from all of their certainty. But in the end, they leave us only with a tainted view of the whole personal development field.
We are left with the same deep-rooted patterns that we previously had our lives, whether it's in our relationships, with our self-esteem, or with our health. With these kinds of results, it makes sense why many people doubt new information being offered.
Whether it's because of the pill pushers or the new age gurus, we have a global society in great need of more evolved approaches to better health and personal development.
In the early 1990's, this heartfelt demand is what led to the beginning vision of LifeLeap Institute. The hard work began to create more routes for people to gain freedom from suffering, mediocrity, and from the limitations of mainstream society - to help people develop the great health, sense of meaning, and self-awareness that we all possess inside.
Since the early 1990's, we've assisted thousands of people and many organizations. Now, in the year 2014, the Institute continues to be a powerful resource for people across the world.
LifeLeap Vision - Our Mission
Our ongoing Vision is to provide the best opportunities which allow you to radically improve in every area of your life - relationships, careers, emotional and mental well-being, self-awareness, finances, personal growth, and health.
LifeLeap Institute is a group of dedicated teachers, researchers, consultants, and volunteers who extend our knowledge and experience to others who want assistance. We accomplish this by offering a complete mix of services and information. We also provide routes that allow people to make a valuable difference on community, national, and global levels.
The Institute believes in providing opportunities for positive change to people in all walks of life - business professionals, homemakers, students, experienced healers, artists, and medical practitioners.
We offer high-impact services for organizations, mainly social service agencies. Additionally, we are committed to creating placements for individuals seeking employment in various holistic professions.
Awareness penetrates into every aspect of living. Because of this, we believe that increasing awareness is the most direct approach to life's personal and global challenges.
Our organization recognizes and embraces the value of diverse perspectives like quantum physics, psychology, metaphysics, parapsychology, and the wisdom of the many indigenous people from around the world.
We acknowledge that every individual is a student growing at their own pace and in their own way, and we are all learning from each other. We recognize there are as many paths as there are people - respecting the truths of others is a decision of integrity.
We believe in offering many choices for personal development. This allows people with diverse perspectives to find their own comfortable options for positive change.
We believe that by putting the actual tools in your hands, you are empowered to take control of your life without creating dependencies on other people, philosophies, or drugs. This allows you to decide what your personal truth is and then function in a way that represents your own awareness.
LifeLeap Vision - What We Do
Unlike many other organizations, we do not program you with more dogma, opinions, and distorted views.
Instead, our unique approach provides a variety of powerful options that assist you at increasing your own inner power.
Telling people how to think and what to do only creates better slaves. When you are living more from within, you make better decisions, have greater clarity, and take a more active role in creating the life you desire.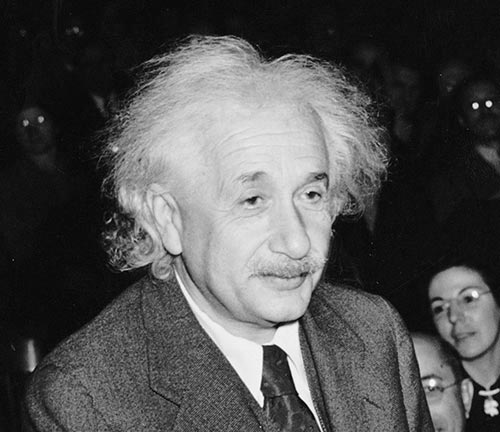 "The intellect has little to do on the road to discovery. There comes a leap in consciousness, call it intuition or what you will, and the solution comes to you, and you don't know how or why."
- Albert Einstein
According to Time Magazine "Smartest Man in the Last Century"
The Institute helps you accomplish this through a variety of services and projects - educational courses, consulting services, speaking engagements, published materials, and high-impact workshops. Through these resources, we offer you powerful opportunities for growth like field tested healing techniques and personal development methods.
We provide a network a network of support for people, like you, sharing common interests and experiences. Coming together with others of like mind produces a sense of community, greater strength in numbers, and faster learning and growth.
LifeLeap Institute offers exciting routes that allow you to safely explore far beyond the normally accepted boundaries of reality. We accomplish this by teaching you powerful methods scientifically proven to increase awareness and expand the capabilities of the mind.
This rising above "mainstream mentality" often results in advanced abilities such as the healing of illness, precognition, remote viewing, distant healing, and greater power in creating events in your life.
All of these experiences and abilities have been validated by major universities such as Duke, Princeton, Stanford, and the University of Arizona.
Our organization is also conducting ongoing research internationally pertaining to personal development and metaphysics. This is an effort on the part of the hundreds of holistic practitioners associated with the Institute. This allows us to offer the most modern support as we provide assistance to others.
One of our key focuses is informing the public about recent events, scientific developments, and other important issues which have a direct effect on everyone's life.
We report information that is highly credible, yet not widely broadcasted within mainstream society. Inspiring key-note presentations, articles, newsletters, and other mediums allow us to accomplish this whole educational process.
We address many topics relating to holistic living:
Health Concerns

Metaphysics

Nutrition

Homelessness

Education
Self-Awareness

Poverty

Environmental Concerns

Economics

Human Rights
The Institute upholds the highest standards when choosing our educational material. We only circulate information from highly respected sources like scientific studies, journals, and experts from various fields. We also explore practical solutions for many of the challenging issues we address.
We provide valuable opportunities to all people, regardless of their financial situation. Our fee-based services are designed to be affordable to all, not just wealthy executives or celebrities.
We assure this pledge is not just in the beginning, as with many sales approaches, but throughout the duration of the Client/Institute relationship. Additionally, LifeLeap Institute is privileged to announce that our Community Outreach Project provides free or low-cost services to people and agencies in highly challenged financial situations.
Regardless of the service or project, our prime motivation is to empower people, not to profit from them. With steady determination, LifeLeap Institute is making headway in fulfilling its global mission of creating powerful opportunities for people across the world.