Feel Good Today By Supporting The LifeLeap Community With A Donation
Get the satisfaction of supporting a compassionate and growing online community which has helped thousands of people across the world since 2001.
100% of your donation will be used to help cover the expenses of maintaining and expanding the LifeLeap Community. The Community Website is expensive to operate and maintain. Your donation will be greatly appreciated.
When you make a donation, you receive an "I've Donated" badge which will be displayed on various areas within the community. With a donation badge, your are letting everyone know you value the community and are willing to do your part to keep it alive.
Especially if you are a member who asks regular questions in the community, this badge gives extra inspiration to our other community members to give you an extra hand when you need help. When you support the community, other community members will be more enthusiastic about supporting you.
Of course, don't worry if you simply can't afford to donate. Donating is not a requirement to participate and you will still receive the great compassion and assistance the LifeLeap Community has to offer. If you can't afford to donate anything today, please contribute by welcoming new members and replying to topics of other members.
People Helping People is what creates a great community!
Whether it's $5, $10, or $200, support the LifeLeap Community today with a donation. Simply follow the directions on the form located on this page. We appreciate your support and we are looking forward to seeing you in the community in the years to come.
Sincerely,
Dale Sellers
Founder, LifeLeap Institute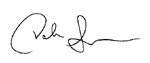 * For Your Security: No sensitive payment details (card number, etc) is entered or stored on our website. All information is entered either on PayPal or Authorize.net (a Visa company).
* If you select the reoccurring donation option, the donation amount will be charged every month. You can cancel this at any time.
Important: The LifeLeap Community is a member supported community and is not a paid service of LifeLeap Institute. Donating does not guarantee any member any attention from other community members or access to any of LifeLeap's paid services. All donations are non-refundable.