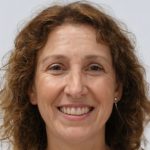 There's nothing wrong with what you are experiencing and I'd be happy to help, but first, how old are you?

You did nothing wrong here, so no need to apologize. OK to share here. Just wanted to make sure you knew the nature of this community. I personally have a bitter/sweet relationship with western medical science. In some ways it's great and can save your life. But some of the psychiatric stuff is over the top. Medicating 5 year old kids because…[Read more]

think it's only English speaking here. Please use a online translater before you post.

I'm getting early spring, but that could change. Feels like there is a willingness there, but he may need a little encouragement, or especially some troubleshooting assistance. Feels like this is about money, not about health issues or some other reason. Try to make sure this is a good plan, otherwise you could get a repeat. Although, feels like…[Read more]

Sorry to hear of your struggles, although I don't think this is support community for psychiatric type issues. Do you have a specific question?

I sense the connection is real, but I'm getting big questionmarks about his long term goals. Feels like he really doesn't know what to do yet. Is he in the military or some type of official like work? I keep seeing that around him. Maybe you could give it a little more time, and if he doesn't bite then walk away?

I think sometimes if someone else is in your personal space, like at work, this can result in you picking up something. Otherwise, there is usually something tying you and the other person together. It could be curiosity or it could be some type of identification.

I get a sense he can hear you some, but he is also still coming to grips with what has happened. Not that he's suffering, just still try to understand where he is and how everything works. It might take a while to get solid messages from him. But, I do get stubborn sense that he wants you to start focusing more on the rest of your life and the…[Read more]

Welcome to the community and thanks for sharing. Do you have a question?

I don't buy into the who soulmate or twin flames things. Limited way to look at relationships. There are many people on the planet you could be happy with. When I focus on him, I do get a sense of there being a spark towards you. On a lighter level, he's great with friendships/romance. I also get a hesitation though. He's concerned about having to…[Read more]

I don't get a sense of finality yet, either way. I do get a sense she cares, but she is indecisive at this point. I get a sense she's really focused on new beginnings right now, maybe more schooling or a new job. If you are serious about getting her back, see Dale's article:

Moni87 and FionaM are now friends 1 year, 10 months ago

Casaras31 and FionaM are now friends 1 year, 10 months ago

Caligirl and FionaM are now friends 1 year, 10 months ago

Sorry to hear things are rough for you. Life can be challenging sometimes, no matter who you are. People get sick, job markets change, people die. With spiritual perception, you gain the ability to see things in a clear way, which is beneficial. So, a good option is to develop a deeper sense of spiritual awareness. Working with the chakras is a…[Read more]

I get a psychic sense this other person doesn't respect your relationship with your partner, and there may be selfish intentions. Feels like there is a hidden romance brewing. If your romantic relationship is your top priority, may be better to break it off with "friend." I think your partner is sensing this too, understandably.

Feels like you still have chance, but it will be a while. There are concerns in her mind about money, and how much stability you can provide. Consider steps to resolve this issue Also, back of the communication. This will make you needy in her eyes. Get yourself where you aren't wounded and needy, and then in a few weeks, reach out to her.