Get The "Insider Information" On Choosing A Good Psychic & How To Get The Most Out Of Any Reading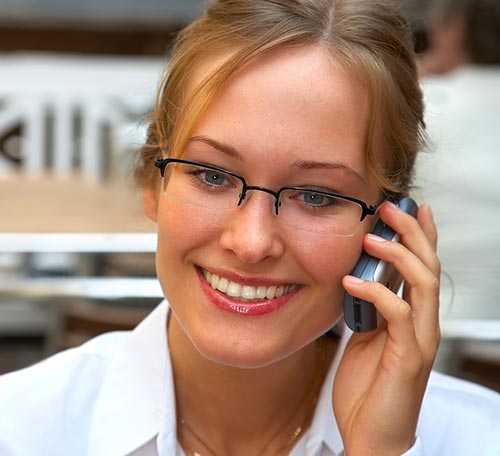 I'm Dale Sellers, the founder of the LifeLeap Institute. For years, I've worked in professional settings where I've trained, tested, hired, managed, investigated, and sometimes fired professional psychics. I've worked in management positions for some of the Top Psychic Networks. I know what to look for in a good psychic, but I also know all the scams in this line of work.
As a professional psychic, my psychic abilities have been repeatedly tested in numerous situations - with police, psychologists, corporate executives, you name it. I've conducted thousands of consultations with people in all walks of life - worldwide. I've worked side by side with some of the most famous celebrity psychics in the world
From my experience, I can tell you - When consulting with a psychic, you are likely to make serious decisions in your life that could have permanent effects. You will likely invest a substantial amount of money. Despite the "10 free minutes" advertisements to hook you in, most psychics (including the networks) are charging between $120 to $700 an hour.
Because of my experience, I'm able to give you the inside scoop so you can avoid the numerous psychic scams you are destined to find on your search for a psychic. I also show you what specifics to look for in a good psychic and how to guarantee you get the most out of a reading/session.
Here is just some of what I have put together for you in Free The Psychic Tips Guide:
Psychic Scams Exposed: Regardless of how smart you are, you are at risk of being taken for ride. Learn to spot the most common psychic scams - even the ones which can fool anybody.

Choosing The Best Psychic For You: There are some great psychics out there which will give you help you need. Learn the clues which will help you identify the good psychics and weed out the bad.

Get The Most From Any Psychic: Even when getting help from the best psychics, there are steps you need to take to guarantee you receive the guidance you deserve. Learn how to make sure the benefit the most out of a session with any psychic.
To really explain everything to you, I've broken the course into several lessons, with something new available every few days.
You will receive email alerts when a new lesson is available, but you can login to your free LifeLeap Membership at anytime to check for updates.
We provide this ability to login because so many emails get blocked these days and we don't won't you to miss anything.
Create your free LifeLeap Membership to get your Psychic Tips Guide, which includes articles, videos, and more.
I take privacy seriously - your information is never shared and you can unsubscribe at any time.
Sincerely,
Dale Sellers