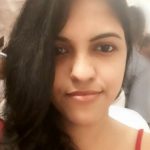 @Tania_perera4
Active 3 weeks ago
Name:

Basic Member
Topics: 4
Replies: 19

Light Participant
Credits balance: 42.00
Hi Melinda , It's Tania here. I need an advice from you.kindly assist me to take a decision.I'm hesitate to take a move.but I need a change either.My elderst brother is very abusive eventhough I don't stand his behaviour I was really patience because of my mother's health.she was paralised few yeara back .she's fine now.I never wanted to leave […]
View
Tania, the right partner will find you. After your studies are finished you will have more time as you enter a new chapter of your life. It is understandable to feel lonely but not necessary when you can find love within yourself. When you least expect it, the one you have been waiting for will appear.

Look through challenges and smile! Call forward the energy of the innocent, happy baby and giggle.

Symptoms of constrictions
1. You delight in the pain of others.
2. You hold judgments upon yourself.
3. You do no take care of other beings on the planet (non-human).
4. Your emotions are unstable.
5. Let your voice be heard without censorship.