If You Keep Trying Different Things And Nothing Seems To Work, There Is A Solution Which Will Help You Get The Results You Deserve.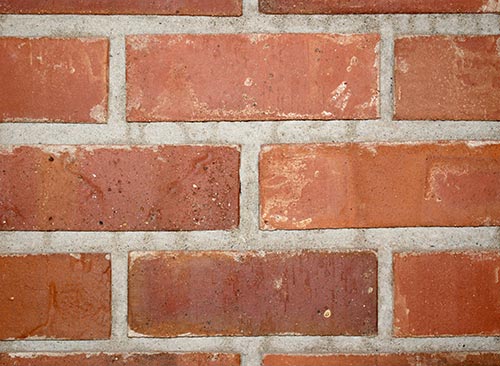 Hi this is Dale Sellers. The best way I can explain the benefits of intuition is to tell you a brief story.
Many years ago, I was struggling in the romance area of my life. I was doing the best I could to make good choices.
Each time I met someone new, I would closely examine everything I could to make sure I was making the best decisions.
For example, in my new relationship, I would go through a checklist in my head to make sure I was doing the right things:
She seems like a nice person

She does volunteer work, she likes kids, and she visits her grandparents every weekend, so she must be a kind hearted person

She doesn't seem like the kind of person that would do something stupid or hurtful in a relationship
When I talk with her, she seems open, friendly, and honest

My friends who know her have confirmed she is kind and loving

She is attractive from the outside, so she must also be on the inside
I would go through this checklist in my mind to try to evaluate if I was doing the right thing before going into a relationship. I wanted to do my best to make sure I didn't get hurt, and that I didn't hurt anyone else.
I Really Had My Decision Making Process Down To A System, Or At Least I Thought So
So I'd make a decision and some time would pass, maybe 6 months. Then it would happen again. The whole situation would blow up in my face. I would either get cheated on, lied to, misled, taken advantage of in some way or another, or things would just go sour.
I just didn't understand it. I did my best to make all the right decisions in the beginning. Why did I keep ending up in these disasters – one after the other?
And when a relationship was on the verge of collapse, once again, I would bring out my thinking machine to the rescue. I would try to make the best decisions to get everything moving in a positive direction. I used my creativity, my wits, and my experience in life – and most of the time, I would fail once more.
The Day I Realized I Was A Fool
As I look back, I remember the day it happened. I had a realization that trying to figure things out in my head wasn't really working for me. No matter how well I analyzed something, I was utterly failing at making good decisions. This happened more often than I would like to admit.
Even trying to learn from my past experiences did not work. Each new situation in life is unique, as each person is unique. Using the past to make sense of the present usually doesn't get results.
So basically, I was constantly being put in situations where I had to make huge decisions that would affect the rest of my life, but I didn't have all of the facts.
This happened with my relationships, but also with my career, my friendships, my health, and my personal life goals.
I Often Felt That Life Was Like Driving A Car – Driving A Car While Wearing A Blind Fold
Living like this felt reckless and out of control. So I started searching and looking for another way. I don't know how it happened – maybe it was fate or maybe I just got really lucky. Somehow, a series of events occurred that led to me realize that there is a voice deep inside of me, deep inside of everyone.
If we learn to listen to this voice, we can receive the answers we need in life to succeed at what we want to do.
This voice knows things, regardless of the facts that are on the table. This voice can see things that cannot be seen with reasoning, smart thinking, or the use of any of the five senses.
This voice can look into the future and see the outcomes of choices, before we ever make a decision. It can see things about people and circumstances that are hidden, the deepest secrets that are locked away, out of plain site.
This voice, deep inside of us, is our intuition.
After having a few successes as a result of listening to my intuition, I got more serious about it. I stumbled across a training system to strengthen this voice. Ironically, much my training was from a former military intelligence project with the Air Force set up to develop psychic soldiers.
As a result of developing my intuition, great things started to happen in my life. I was able to sort through and avoid the relationship disasters and finally find the woman that would be my wife. When faced with seemingly impossible problems in every area of my life, I was able to find solutions that work.
Using my intuition, I was able to work with police departments to help them find missing persons and put some really dangerous people in prison, so they couldn't keep hurting other people. Even compared to the most advanced forensic science or the seasoned mind of a veteran police officer, intuition was oftentimes more effective at getting results.
Flash Ahead To The Present
Years and years of intuition training, combined with working directly with some of the greatest leaders in the field of intuition – this has allowed me to use my own ability to help thousands of people along the way.
My clients have included attorneys, college students, CEOs of major corporations, celebrities, office workers – everyone can benefit from the power of intuition.
Being able to look into someone's life, without knowing anything beforehand, and to see the details that matter – this is a powerful approach to solving challenges that seem hopeless. I've seen intuition work as a force to help people make incredible decisions – choices which provided benefits in every area of life.
I've seen the most stubborn issues float away into the past, as a result of intuition and intuition alone.
Why am I sharing these things with you? Well, if you are stuck in a painful situation with no end in sight, I encourage you to use the power of intuition to get the answers you need. When all other approaches come short, or simply flat out fail, intuition is the key to making a positive change.
One of my favorite quotes of all time is from Albert Einstein. Dr. Einstein is recognized by most people, including Time Magazine, as the smartest man on planet Earth in the last 100 years. Einstein was a firm believer in intuition:
"The intellect has little to do on the road to discovery. There comes a leap in consciousness, call it Intuition or what you will, the solution comes to you and you don't know how or why."
– Albert Einstein
It's a longer term approach, but I encourage you to develop your own intuition. If I can do it, you can do it. All it takes is proper training and experience.
You may not be a super psychic over night, but within a short amount of time, you can develop intuition to the point of being able to use it in your own life – in romance, in your career, with your family and virtually every other major area of your life. I will discuss how you can do this more in the future.
If you have an immediate issue in your life, I encourage you to let me help you by using the power of intuition. Without a doubt, I will use this ability to help you discover solutions that are otherwise not available.
Maybe you have a relationship challenge that seems hopeless, with no end to the struggle in sight. Maybe you are having painful career experiences, and you just can't figure out how to make it all better. Or maybe you are OK in life, but you have a dream of starting a business, a dream that just never seems to happen.
I've used intuition accurately and successfully, for thousands of people, year after year. I'm so confident in my abilities, that if I'm not accurate in the beginning of the session, if I don't share details with you that I couldn't have known except by using intuition, you don't have to pay me anything.
You can see the details of my service here: Intuitive Counseling
Whether it's through the resources I have available for you, or through resources you find elsewhere, I encourage you to embrace intuition as a powerful force to make your life better. Use it to get yourself unstuck, to get the answers you need, and as the most important factor when you have to make tough decisions.
Don't deny it and avoid it like I did for so many years. Otherwise you will suffer much like I did. Using the benefits of intuition in your life will save you from a great deal of pain, heartache, and wasted time.
Using intuition is really about making your life easier, more joyful, and more peaceful – take advantage of the benefits of intution starting today.