Turn Your Dream Into Reality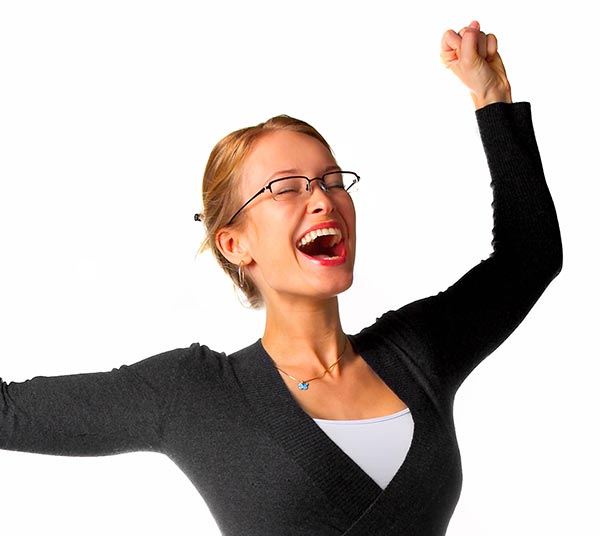 How do you turn your dream into reality?
So often when I am working with clients on an intuitive level, I sense a deep dream inside, a dream unique to that client. Maybe it's a passion started in childhood to be a professional artist.
Maybe it's a dream to be a business owner, a humanitarian, or a goal to be in better physical shape.
Oftentimes, it's the simple dream of having a romantic partner, a companion, who feels the same level of attraction, who has the same interests, values, etc.
So for many, the dream (or dreams) is there. But sadly, for many, the dream only exists as a potential, a desire hidden away.
Sometimes it's not even a desire, but a deep feeling that there must be something better.
How To Put Your Dream Into Motion
The first step for many people is first narrowing down what the dream actually is, of pinpointing the specific desire. Many people get scattered at this point, which can be stifling. For example, the dream may be something about being an activist, but there may be confusion about what area of activism to pursue.
A good method of narrowing down your deepest inner desire is to ask yourself what the perfect day would be like, if there were no obstacles preventing this from occurring.
Ask yourself these simple questions:
What would you be doing?

Where would you be?

What kind of people would be around you?

Would you be in the same place or traveling about to different locations?

What daily activity would you enjoy the most, have the most passion about?
After you check off all the things you don't want to do throughout the day/as a lifestyle, what is left after you remove everything else?
Once you get a better idea of what the perfect day would be like, or what the perfect lifestyle would be, you get a better sense of what dream, passion, goal you need to pursue. Having this specific goal pinpointed is crucial, because then you have a better sense of direction to focus your energy and attention.
Charting The Path To Fulfilling Your Dream
So you know what your dream is, what's next? You need to come up with a concrete plan, a series of steps that need to occur. One method of accomplishing this is to stand on top of the mountain and look to the bottom of the valley. Look at what path you had to take to get to the top. In other words, image yourself as if you have accomplished your dream. From this perspective, now ask yourself what you would have to do to get there.
For example, if your dream is to be some type of spiritual healer, image yourself at that point and then look backwards at what you had to do to get there. Did you have to get more training, did you have to take a sales or marketing course, and did you have to rent out an office space at a friend's business? This is a great exercise in helping you to see what you need to do to get to where you want to go. It may not give you all of the answers, but it can give you a head start.
When charting your path to fulfilling your dream, don't hesitate to seek the advice of experts. I often encounter clients in my Intuitive Counseling service that are this stage of the journey. I am able to use psychic ability to assist them at discovering what step to take next, or how to get past the obstacles in the actions they are attempting. There are other experts that could also be of help. Try to find others that have accomplished what you are trying to do, or at least something similar.
Don't be shy about offering something in exchange for mentoring help from someone with more experience (sorting paperwork, working for a small wage, etc). You can learn a lot from someone else's experiences - their successes and their mistakes.
Overcoming Fear, Doubt, Hesitation, & Lack Of Personal Confidence
Once you begin to go for your dream, maybe you have some success, maybe others around you are supportive, and then what happens – you run into a brick wall. As you launch into steps to make your dream real, you will likely learn the most difficult part of the journey – overcoming the habit of self sabotage. Most people have it to some degree. This is where many people throw in the towel and tuck the dream back deep inside, never to attempt to achieve it again.
For example, if you are overweight (as 70 % of Americans are) and you make a decision to get healthier, you will likely have a barrage of emotions, programmed thoughts, and even physical reactions serve as your first obstacle. All of the ideas about yourself from deep inside come to the surface. Many of these can be negative and defeating. Maybe some of them were put there over the years by TV, peers, family, and friends. Many of them you likely put there yourself.
One method to overcoming these fears, doubts, etc is to stalk them, as a warrior in the jungle stalks his prey. Be on guard, and as they arise, hunt them down and do what you have to do to get rid of them. For example, get into the daily habit of monitoring yourself closely. Pay attention to your thoughts, emotions, and actions – stalk them.
Be honest with yourself and check to make sure you are really doing what you need to do to achieve your dream.
If you have destructive thoughts come into your mind, find a better way of looking at the situation – find a perspective which leaves you feeling more empowered and hopeful. This may require reading biographies of successful people who have overcome defeat, or simply memorizing the quotes of some of the great achievers throughout history. If you are procrastinating with some step that you need to take such as getting that membership at the gym, force yourself to go in and talk to someone. Beg a friend to take you in and be there for support.
Training, Training, Training
Making the journey to create the best dream you have for yourself can be difficult at times. This is so especially if your dream is to do something radically different than you are doing now, or if it's a great achievement which most people never accomplish.
For most people, no matter how hard they work at keeping a positive attitude, no matter how many action steps they take, there comes a time when all the doubt, frustration, and fear become overpowering. Getting rejected 50 times for funding for that dream business or relapsing 15 times while trying to maintain a healthy diet – these things take their toll on your thinking, emotions, and your spirituality.
Oftentimes, temporary defeat is a part of going for your dream and how you deal with this defeat will determine your fate.
This is where training can be a lifesaver – specifically personal growth and spiritual development training. For example, when faced with a deep fear, there are concrete methods that can be used to remove that fear, no matter how deep rooted it is. What can't be accomplished through the experience of living a normal life can usually be achieved through training. Though specialized training, you can get control over stubborn destructive thinking, emotional patterns, and you can learn to spiritually manifest the resources you need to achieve your dream.
I've met many great achievers through my own personal journey – CEOs of fortune 500 companies, United Nations Advisors, international celebrities, etc. One thing I've noticed about all these individuals, these people that were living their dreams - they all had some form of personal growth/spiritual development training. I truly believe this is what allowed them to achieve what they had accomplished.
Many major corporations send their executives to "bootcamps" to get this type of training. But don't think that it's not available to you. There are several opportunities which exist, even if you have a limited income. I actually teach this exact kind of training through my Personal Growth Course, the Life Mastery Program. I have correspondent students all over the world, many which have used the methods we offer to create their own dreams. The program is all based on legitimate research, it's tested, and it's a proven approach – the same training that I attribute to all of my success, to discovering and living my own dream.
You may also feel comfortable with going to a seminar hosted by someone like Tony Robbins. Or maybe, you can find another approach in your local area. Regardless of what path you choose, if you are aiming to achieving more in your life, I highly recommend some form of personal growth/spiritual development training.
All of the concepts and practical steps outlined in this article have been to encourage and help you achieve your inner dream, whatever this dream may be. If you have been hesitating, don't wait another minute. Take a step today to get yourself moving in the right direction. Don't let it slip away as so many people do, because of one excuse or another. This is your life we are talking about, not a trial experiment.
Take a step today while it's fresh in your mind, and if I can be of assistance, don't hesitate to contact me personally.