Heal Your Relationship – The Most Important Step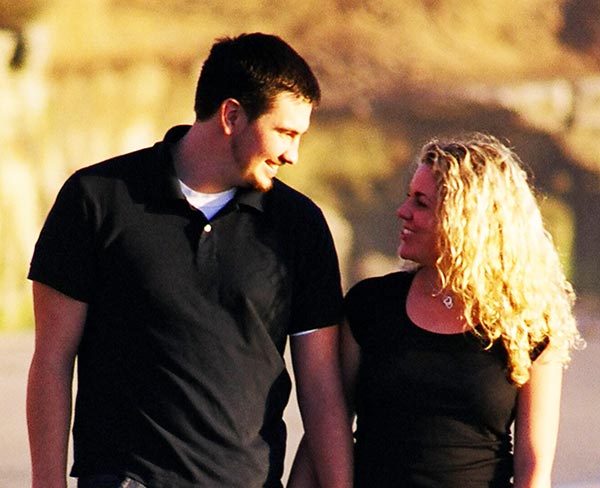 Are you having issues in the romantic area of your life? Is there an awkward distance between you and your partner which seems to be growing consistently? Are there arguments which never seem to be resolved? If you are single, are you having difficulty attracting the right type of person into your life?
If you truly want to heal your relationship, first you have to acknowledge that you have some participation in the challenges which are occurring, or that have occurred in the past. If you see yourself as merely the victim in the situation, there is probably very little you can do to improve your relationship status.
You may want to ask yourself: How am I communicating? How do I behave or react when challenges occur? Am I keeping or respecting healthy boundaries?
Examine your participation and take personal responsibility for your actions.
Of course, just because you take personal responsibility does not mean that you deny or minimize the role that your partner has in your relationship challenge. But by looking at your own responsibility in the matter (and there always is some), you are empowered to have influence over the challenge.
Don't Forget the Basics
Along with taking personal responsibility for your role in the relationship, you have to be willing to take action on the "physical level" of life. For example, if there is an emotional distance between you and your partner, there are likely steps you can take to improve the situation:
Make it a point to get out of the "day to day" routine and get out and have some fun together. Plan more activities and outings which will foster laughter and excitement. Create environments that make it easy for romance to naturally occur.

If an argument occurs, instead of saying things you know will escalate the conflict, steer the conversation towards being more productive, solution oriented, even if it means putting your pride aside for a while.

Consider staying away from the heavy discussions for a while and instead, focus on what you have in common, the good times that you have shared, and the other "focus areas" that will help you to rekindle the connection with your partner.
Of course, these are just examples of what can be done on the physical level in a relationship. You have to decide what steps need to be taken for your unique situation. If you can't figure out what you need to specifically do, take advantage of an Psychic Counseling session with me, read some books to get some ideas, or ask a wise or trusted friend for advice. Whatever you do, don't just keep doing the same things. You will only get more of the same undesirable results.
Heal Your Relationship – Adding The Power Of Spiritual Influence
It is important to make changes on the physical level to improve your love life. But the most important step to healing a relationship challenge has to do with what occurs internally within you.
For example purposes, imagine that you are in a relationship but your romantic partner seems to be taking you for granted. They are more focused on work than spending time with you. When you are together, they seem to be distracted, as if they are thinking about something else, even when you are sitting in front of them. Or maybe, they rarely compliment you or show their appreciation for having you in their life.
In this type of situation, most people would have several common reactions. There would be emotions coming to the surface such as rejection, frustration, hopelessness, anger, doubt, insecurity and maybe even vengefulness. Many people would even agree that these types of emotional reactions are expected and even appropriate for this circumstance.
But unfortunately, if your goal is to heal this challenge in the relationship, these types of reactions are not going to help you achieve the results you want. In fact, they are going to make matters worse and even possibly lead to the final destruction of the relationship.
Many people don't realize it, but we are all constantly being influenced and influencing others on a spiritual/metaphysical level. This kind of communication occurs when we are in the same room with someone or if we are a thousand miles away from someone. When two people have any kind of intimacy, especially romantic or sexual, this communication link is greatly magnified. This is so for the people involved regardless of how un-spiritual or un-psychic anyone seems to be.
We influence other people and events by what we think and what we visualize in our minds, but even more importantly, we do this by what we feel deep within ourselves.
Emotion is truly the driving force behind spiritually influencing other people and events in our lives.
As far as getting results in your life, your deep emotional states are more important than what you say, your body language, how you behave, your education, and your diligence when working on a goal.
If you are skeptical about the power of metaphysical influence, I encourage you to look at the research results from Princeton University's PEAR Project. The project spanned over 28 years, included thousands of experiments, and involved millions of trials. It was spearheaded by Robert Jahn, Dean of the School of Engineering at Princeton: PEAR Project
In the example of the relationship challenge mentioned above, rather than reacting with emotions such as rejection, frustration, hopelessness, anger, vengefulness, etc, let's try a different approach using a different set of emotions:
Unconditionally loving and accepting

Expecting the relationship to get better, stronger and healthier

Secure with myself regardless of what someone else is doing

A sense of confidence, joyfulness, and playfulness
Based on what we've discussed about the power of emotional influence, what do you think would happen if these types of productive emotions where used in that situation? I can guarantee to you without a doubt that if you use the right emotions in the correct way, results such as the following can be achieved:
Never ending arguments will turn into conversations about solutions

Others will treat with you more respect because you radiate a strength that commands it

Others will feel more comfortable opening up to you emotionally, rather than building up a shield to keep you out

Whether you are in a relationship or you are single, you will experience synchronicities which lead towards your desires being fulfilled
Additional Benefits And Where To Go From Here
Of course, as you change how you react to situations in your relationship, not only do you influence what happens on a metaphysical level, you are able to take control over your behavior when a challenge occurs. For example, if something happens and you are able to change your emotional reaction from anger to unconditional love, your actions will be altered. Instead of going into attack or defense mode, you will be focused on connecting with your partner and discovering a solution for any issues.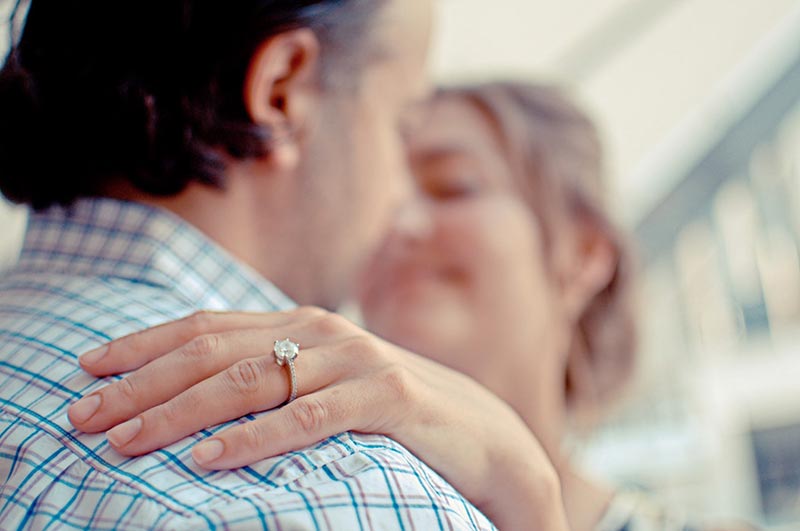 As you gain internal control over yourself, your body language, your tone of voice, and everything else about you will be different. Your partner will see this and will be more likely to work with you to make improvements rather than work against you.
If you are greatly influencing what happens in your relationship by your deep emotional feelings, doesn't it make sense to get absolute control over your emotions, regardless of what is happening, so you can use them more productively?
I asked myself this same question many years ago after realizing that like most people, I had little control over what happened inside of me internally. My emotions (and in turn by thinking and what I visualized) were out of control. I was living like a badly wired robot, like a conditioned lab rat, just reacting to everything I encountered with little power over my own mind and feelings. On some level, I could see how it was limiting me in life – in my relationships, with my career at the time, and with my other personal goals.
While most people seem to be OK with this type of existence, just reacting out of control and stumbling through life, I just couldn't settle for it. I set out on a search to find a way to get the control over myself. I spent a great deal of time and finances weeding through what doesn't work, to finally find a collection of methods which allowed me to get the results I wanted.
After years of successfully applying these methods to my own life, I became inspired to share this approach with others. This method is contained in LifeLeap's Life Mastery Program. All of the techniques in the training system are tested and proven to work, through thousands of case studies.
Much of the Life Mastery Training originates from a military intelligence project aimed at helping soldiers heal through the effects of combat trauma. If these methods can help soldiers take back control over their own lives after the severities of war, imagine the success you could achieve in your own life with the same training. I encourage you to explore the details of the Life Mastery Program now: Life Mastery Program
CEOs and Executives for large corporations, well known celebrities, visionaries and most of the other successful people I have encountered throughout my life have had some similar form of training. When they reach of point of being panicked, depressed, angry, or hopeless, they have tools which can be used to control themselves on an internal level, regardless of what is happening in their lives.
This is what allows them to achieve and maintain their level of success.
Whether you have been struggling for months or years in your relationship, I encourage you to take action now. Do whatever you have to get control over your emotions and what is occurring internally within you. It is the most important, most radical step you can take to heal the relationship area of your life, along with every other life area. Even if you are encountering minor challenges in your relationship, getting internal control over yourself now will help you take your romantic life to the next level and decrease the chances of unnecessary struggle occurring down the road.
Don't Hesitate Another Day – Take Action Now
Whether it's a book you find, a local course in your community, or our Life Mastery Program, find the tools you need to claim back the power which you possess. Don't settle for being stuck with the hand of cards that life has seemed to deal to you.
While getting internal control over yourself isn't a miracle pill that will guarantee you will get everything you want, it will give you the best chance at making the improvements you desire. Again, this is more important than anything you can do on the external level of your life such as couple's counseling, playing cat and mouse games, changing how you communicate, standing up for yourself, etc.
Getting control over yourself internally and learning to spiritually influence the relationships area of your life will require effort on your part. But any hard work that you have to go through will be far outweighed by the benefits – healthier and more joyful relationships, less struggle, less suffering, being treated with more respect, etc.
You can't always control what happens in the romantic area of your life, but you can control how you react to everything and how you participate on a deeper, spiritual level. As you take control over yourself in this way, you will see how the circumstances are influenced.
Think about it for a moment – if you have been struggling in the relationship area of your life and you keep doing what you have been doing, what will likely happen. You will likely continue to get the results you have been getting. I encourage you to get started today to radically alter your path in your romantic life. You will not regret it.