Experienced Psychic - It's The Key To Determining If You Will Get The Results That You Deserve When Investing Your Money & Time With A Psychic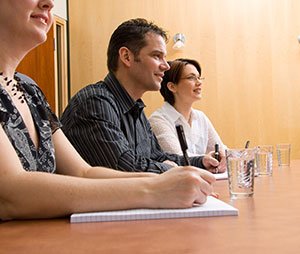 In order to help clients most effectively, a professional psychic should have a strong background of real psychic development training. Think about for a moment - Just as it's unsafe to get under the scalpel of a self-taught or untrained surgeon, it doesn't make sense to put any trust someone who is not an experienced psychic.
There is a great deal of responsibility that goes into sharing psychic insights with a client. Although many psychic hotlines claim to be "for entertainment purposes only," everyday professional psychics influence major decisions in people's lives and this needs to be taken seriously.
For these reasons, a psychic's training background is one of the most important factors to consider on your search for a good psychic
.
I can tell you this from my years of experience in this field. Along with providing services as a professional psychic, I've also worked in senior management positions of some of the bigger psychic consulting firms. Along with managing teams of psychics, I was often in charge of screening new applicants to determine if true psychic abilities existed.
While testing and supervising dozens of psychics, I discovered the individuals that have the most impressive level of psychic accuracy had always received training from recognized psychic development schools/institutes.
I consistently found this factor to be more important than a psychic's age, whether they were "born with the gift", or how many years of client experience they had acquired.
I have created a simple comparison chart to help you see the differences that you will probably find between a psychic with legitimate training a psychic who is self-taught or who has little training. When you are considering a session with a psychic, make sure that you try to determine what side of this chart applies to this individual:
Psychics With Legitimate Training
They aren't limited in the psychic impressions that they can or can't receive. Legitimate training helps a psychic to remove any obstacles that are in the way of clear psychic perception.

Needs no or very little time to access psychic insights. The information comes fast and clear. Because there is a clean channel to the spiritual source of psychic information, you will tend to get a reading that is also more accurate and full of deeper insights into your challenges.

Gets right to the point of what needs to be discussed. Doesn't need to dance around or use bells and whistles because the psychic abilities speak for themselves.

Uses more statements and informs you what the details are surrounding your challenge.
Psychics With No Or Little Training
Will often admit that they can't read themselves or anyone close to them (family, friends, etc). This is often the first sign that you are dealing with an amateur.

Often needs extensive time in between clients to break off the psychic connection with the last client. Psychics that have this type of difficulty have problems removing the psychic residue from a client. A symptom of this limitation is a psychic that gets sick a lot. Unfortunately, they will tend to carry over the issues of their last client into your consultation, which can lead to an inaccurate reading.

Before or during the session, needs longer periods of time to meditate or to psychically focus on situations. This is usually because the insights have to be filtered through the psychic's emotional and mental garbage before the insights can be accessed. Through proper psychic development training, these types of blockages can be removed.

Uses a lot of new-age lingo, fluffy verbiage, and brags of their abilities. These are often signs that the psychic is attempting to overcompensate for a lack of true psychic ability.

Asks a lot of questions before and during the consultation. They need you to tell them the details of your situation because they can't see it for themselves.
My understanding of these factors comes not only from providing services as a psychic and managing other psychics, I've also taught psychic development for many years.
I received over a decade of extensive training from various research institutes. I spent hundreds of hours in classes learning, meditating, and participating in other various training methods all geared towards developing psychic perception.
I've taught law enforcement officers, doctors, attorneys, business owners, military officials, all types of people. The reason I'm sharing this with you is because through teaching hundreds of students over the years, I've noticed the stages that a student goes through in the psychic development process. As their training progresses, their psychic abilities progress at a predictable pace.v
But when a student isn't doing the required work (meditation and other training methods) to grow psychically, it becomes obvious in their lack of abilities and psychic awareness. This confirms to me even more the importance of proper training.
Follow These Suggestions To Get The Consultation That You Deserve
When you are discussing booking a session with a professional psychic, ask them about their training. Try to find out where they studied, or if they have at all. Are they happy to discuss their background or do they try to dodge your questions?
Find out how many years of training they have under their belt. If the psychic has a website, look for an "About Me" or "Background" section. I make this section on my site very clear because I don't have anything to hide and I think clients have right to know these details about me (see for yourself).
If a psychic is self-taught through books, or if they took a weekend course in the back of a new age shop, then you may want to reconsider trusting this person's psychic insights. Also, don't fall for bogus credentials such as generic reverend or spiritual minister licenses (anyone can get these over the internet by filling out a form and paying fifteen dollars).
Besides the psychic development course that we offer, some of more accurate psychics I've encountered received training at the Association for Research and Enlightenment, Berkeley Psychic Institute, and The Monroe Institute.
To summarize, when seeking out the help of a psychic, slow down and make sure to find an experienced psychic. Find out about their training. Also, make sure that they have good endorsements and a solid money-back guarantee. These steps will make it easier to save your time and money and receive the help that you need.