Communication Secrets - Communicate Like A Master In Relationships, Your Career & Every Other Area Of Your Life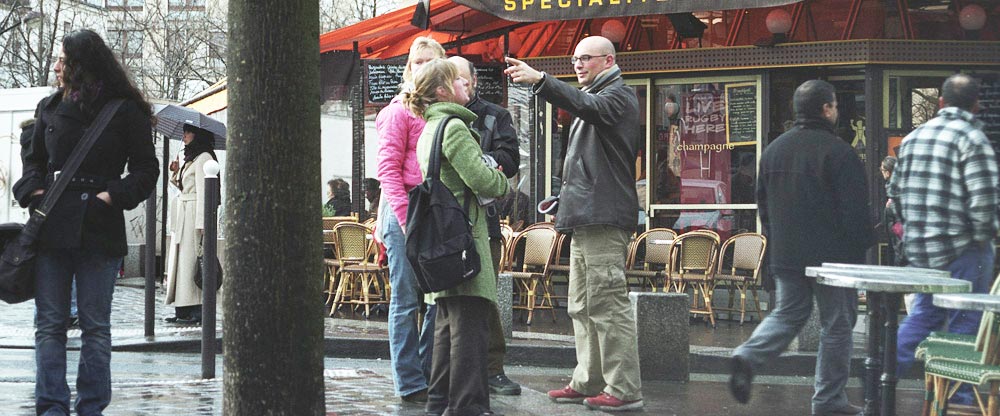 Your ability to communicate is one of the strongest factors that will decide what type of life you will experience.
This not only includes your ability to communicate with others, but also how you communicate with yourself. Here are some examples of the times when your ability to communicate will likely determine success or failure:
When you meet a new potential romantic partner

When your marriage or relationship is on the verge of falling apart

In the interview process of a new job

When you are applying for a promotion at work

If you ever attempt to get funding for more education, a business loan, a house loan, etc

When faced with a crisis in your own life: loss of lived one, lose of job, illness, major depression, etc

When you reach a challenging moment as a parent

When you try to help a family member, friend, or stranger make it through a crisis
This guide will help you improve your ability to communicate. Even if you have previous training in this area, you will learn something new in this guide.
Communication is a skill that you never truly master – you can always improve your ability to influence others and influence yourself. Not only is communication one of the strongest links to a rewarding life for yourself, it is one of the greatest tools you can utilize to make a difference in the lives of others.
The Source Of This Guide
The information in this guide originates from my own experience as a consultant and teacher. This knowledge is also inspired from many of the great communication experts that my staff and I have studied under and researched.
I personally, have spent thousands and thousands of dollars over the years to acquire this information. You could say it is a condensed version of a lifetime of unique knowledge from many valuable sources.
You would have to literally sort through hundreds of books, weeding through the filler and redundancy, to acquire the information in this guide. In fact, much of this knowledge is not available in your local bookstore or even through a university course. Much of what is contained here can only be found in seminars and expert interviews with the world's top master communicators.
As a professional consultant, I talk to about 1500 people a year. I have been doing this for over 20 years. My whole life, my career, is about communicating. Not only do I talk to people, but I talk to people who are usually in crisis situations. This requires a whole new level of communication ability.
I am sharing these details to attempt to encourage you to take advantage of the power contained in this guide. This is about your life and the people you will encounter from this point forward.
In fact, if you apply the methods of this guide into your daily life, you will likely have an edge over the other people you encounter. With this power comes responsibility. I encourage you to use this information to improve your life and the lives of others around you.
You can use this knowledge to take advantage of other people, but if you do this, you will learn how karma works.
It's quite simple - Use it to give yourself a fair advantage in the situations you encounter in life, but don't go overboard.
Many of the topics in this guide could be turned into separate books containing hundreds of pages. But my intention is not to overload you. The goal here is to give you a crash course in the most important advanced methods of communicating. In future guides, maybe we can expand on the separate topics.
Let's jump right in - Here are some proven principles and approaches towards developing high-level communication. These are some of best strategies collected from the most influential leaders of our times.
It's All About Emotion
People's decisions are almost always emotional. In other words, the reason someone makes a choice to do something or not, is because of the emotional state that the decision will take them too. People will tell you they make their choices for logical reasons or for what they perceive are the best choices for themselves and others. But in all reality, they are being influenced by their personal emotions. If you care about influencing other people and influencing yourself, it's important to understand this little known fact.
Eighty percent of influencing someone else is to first influence yourself. Once you're convinced, sold on something, influenced by something, it is easy to appeal to someone else. Influencing someone is really just a transference of emotion. When someone has been influenced, they are choosing an emotional state.
This is why it's so important to get control over your emotions. It's easy to control your emotions when life is going smooth, but the true test is when things get tough. Whether you are in the middle of an argument with your spouse or applying to get a new job, you have to maintain control.
When you are in intense moments, get in the habit of reminding yourself that if you lose control over your emotions, you lose the ability to communicate. You may need to get training to be able to master your emotions. There are many resources available which will allow you to this, including training provided by LifeLeap Institute.
You may be able to find methods for controlling your emotions from various books. If necessary, seek out and find something that you are comfortable with – something which feels like a good fit for you.
Absorb, Align and Then…Influence
One of the most common mistakes people make when trying to communicate is bluntly making a point, without considering what the other person involved may be thinking or feeling. When this happens, it's not really communication, it's radiation. When we are just projecting, without considering or adjusting to the other people involved, there is no two-way exchange.
To truly understand the standpoint of someone else, you first have to develop the skill of listening. If just venting or expressing a specific opinion is your goal, then don't worry about the stance of anyone else. Is connecting with someone or having a true exchange your intention? Then you must have the sharp, empathetic ability of paying attention and knowing the true motivations of others.
When someone is talking, you cannot be thinking about what you are going to say next. Too many people do this. Ideally, what you will say next depends on what the other person says first - thus you must "listen." Pay attention to yourself throughout the day. When you are conversing with others, how often does the word "I" come up in your conversations?
Instead of focusing on yourself, you have to be still inside and listen to them. Listen to what they say, and even more important, pay attention to their tone of voice and their body language. Ask open-ended questions to get them talking. Ask them what they are thinking and what they are feeling.
Once you get a sense of the position that someone is coming from, if you want to communicate effectively, make it a point to align with them, at least on some level. For example, think back to a time that you were angry or depressed and a friend or loved one tried to snap you out of it. When you felt this way, has anyone ever told you some cliché such as "when one door closes, another one opens" or "there is always a light at the end of the tunnel?" If you are like most people, it probably didn't help – in fact, this approach will often make things worse.
Try to align with others before you try to get them to see things your way. For example, if someone is angry, ask them what it is like. Tell them that if you were them, you would likely feel the same way. Let some resentment leak out in your own tone of voice. Agree with them and let them know that they are dealing with a tough situation – acknowledge their perspective of the situation no matter how irrational it may be.
Don't tell them that you can't understand or that they are wrong, irrational and will get over it. This will only invalidate them and you will lose their respect and influence over them. Tell them that you can imagine what that must be like.
Once you are able to connect with people on their level, then you can start to get your point across. You can take steps towards accomplishing something through communicating.
A Connection Is The Key
Your connection with someone directly influences how they respond to you. For example, try asking a stranger if you can borrow their car. You aren't likely to get the same response as you would from a close friend or family member. Sometimes a connection can be built in a short amount of time; sometimes a connection has to be built over a period of time. Here are some ideas on how to build connections with people:
Doing what you say you are going to do

Offering them a compliment

Giving them something

Talk about a common interest

Spend time together when you don't ask for anything

Demonstrate your credibility by sharing your accomplishments, being honest, etc
Have you ever found yourself in a situation where you were trying to get someone to meet you half way, such as with a commitment in a romantic relationship, and the other person just didn't seem responsive? Have you ever applied for a promotion at work and the boss just didn't seem like he was comfortable with you being in the new position?
If someone is giving you resistance when trying to communicate, it may be necessary to step back and work more on the connection you have with that person. You may need to build more trust, rapport, friendship, or familiarity.
This may seem like common sense advice, but many people make the mistake of moving too quickly, before a strong enough connection has been established. A connection is critical if getting people to take actions is important to you.
And when you are communicating and building connections with people, monitor and adjust yourself as needed. Pay attention to your body language and tone of voice. These are more important factors in communicating than what is actually said.
In other words, despite what words come out of your mouth, people are influenced more by how eye contact is used, your facial expression, your posture, how you cross your arms or legs, how loud you speak, and what the tone of your voice insinuates.
These approaches may seem to be a manipulative way of looking at these situations in life. But communication isn't about controlling people, it's about exchanging information. It's about using it to help people. For example, if you have a friend that is severely overweight, is it really a bad thing to use these methods to influence him to lose some weight? He more than likely wants to anyway. You are just helping him to reach that goal.
The power contained in these methods is neutral. What you use it for is up to you. Hopefully you will use it to better yourself, the people you encounter, and mankind as a whole!
Getting Past Objections - Anticipate The Other Side
When you are attempting to communicate with someone, and that person objects, they oftentimes aren't saying "no." An objection is often a request for more information. When someone does object, if you argue with them, you may be right, but you will lose your ability to influence them - you will break your line of communication with them. The only thing you might accomplish is beating them down, which usually doesn't help in influencing anyone.
When you play tug of war with someone, the only outcome is someone falling down, which accomplishes nothing. When someone objects, instead of arguing with them, you have to align with them and then redirect their focus towards the objective you are intending to accomplish. Instead of making them wrong, you have to instead create a window of opportunity for them. This isn't manipulating them; this is just effective communication.
Here are some examples of objections and what the statements might really mean:
Objection: I can't date right now because I'm too busy taking care of my kids.
What it really means: Let me know that you are supportive of me being a single parent and that you can help out sometimes.
Objection: We don't really have the money right now to hire a consultant for our business.
What it really means: Convince me of the value of what you are offering so I can justify making an investment.
Refocusing Power
What can you do when you are trying to communicate and you just can't seem to get your point across? What do you do when you are encouraging someone to take action, and they are resisting everything you present to them? Fortunately, there are a couple of effective methods for influencing someone who is stubborn on a specific issue.
When you influence someone's focus, including your own, you gain an edge at encouraging that person to see things from a different perspective. When this happens, people are influenced and people take action.
The first method simply involves acknowledging someone else's perspective and then introducing a new perspective. When you acknowledge someone else's perspective, you are demonstrating respect to them as a human being. Once this happens, you open the door to give someone a more productive perspective than the one they are using. This is especially helpful if they are blinded by their own distorted thinking.
Here are a couple simple examples using refocusing:
"Yes, I know $500 is a lot of money to spend for a gym membership, and at the same time, it's an investment that will stay with you for the rest of your life."
"In know you are depressed and you don't feel like going anywhere, at the same time, how do you think you would feel if you got out with me tonight around some friends, and had a few laughs with some people who care about you?
The second strategy involves shifting viewpoints. This method is about getting someone outside of the mindset they are in by getting them to see a situation from different perspective, such as from behind someone else's eyes. This is good for breaking the most stubborn person from the most stubborn mindset.
Here are a couple of simple examples:
Now wait a second: If you were me right now, how do you think you would feel about this situation?
Let me ask you: If you were someone else listening to us talking right now, what would you really think about what you just said?
Use these methods, especially in a situation in which someone is refusing to see your perspective, or another perspective that makes more sense. When you find yourself stuck when you are trying to reach someone, try different ways of applying these methods. You might be surprised at the results.
The Power Of Word Usage
Even the best communicators fail at using the "correct words" at times. As simple as it may seem, using the right words in a situation can oftentimes determine the success or failure of the outcome. Pay close attention to these following examples and experiment with them as you are improving your ability to communicate with others:
Use the word "we" instead of "I" when you have to be direct with someone or confrontational. For example, when you are pointing out an issue that has to be addressed, using the word "we" can prevent others from feeling as if they are under attack. Instead of closing up emotionally, using this strategy will tend to keep people mentally and emotionally open so that there is no communication breakdown. Here are a couple of simple examples:
Try: We all have issues. For a lot us, it's not being responsible when we need to be the most. If we can just push ourselves a little harder, work to get more organized, life will be much better.
Instead Of: I can't believe you are so irresponsible. How do you expect to get anywhere by procrastinating or being so disorganized?
Another common word usage that get's people into trouble is using the word "but." When you make a statement and then use the word "but," it negates what you said before the word "but."
Here are a couple of simple examples:
Try: You are a very smart person. What can we do to create more study time to bring up your grades? Instead Of: You're smart, but you need to get better grades.
Try: I like my job. At the same time, I would eventually like to get compensated more. Instead Of: I like my job, but I'm not getting paid enough
There are several more common word usage mistakes. For example, when you are trying to get someone to see something they are doing, instead of accusatory statements such as "you do this," try saying "it seems like this happens sometimes." This implies that you don't have everything figured out and that what you are stating is your own perspective, not necessarily the ultimate truth.
Another thing that many people do is tell others that "they understand." I first learned the danger of this when I was going through a suicide counseling program. When you tell someone you understand, especially when that person is feeling isolated and hurt, they often don't believe you can really understand what they are going through. Instead, try using a phrase such as "I can imagine." This indicates that you are listening and that you have compassion, but that you can't necessarily understand because you aren't that person in that exact situation.
These usages of words may seem simple, but they can be the tipping point between keeping an open line of communication and losing it altogether. Be selective about what words you use when you communicate to people. Pay attention to how they react and do your best to adjust yourself to the situation. There is no on-size-fits-all for these types of things, but there are "patterns" that will often tend to work.
Asking The Right Questions
Most people are unhappy most of the time, regardless of how much they smile, how much money they have, what they own, and what they have accomplished. If you really talk to them, you will realize that most of their time is spent feeling worry, regret, lack of fulfillment, guilt, fear, jealousy, mistrust, depression, insecurity, boredom, and envy.
People will usually avoid doing something new unless they are experiencing pain, are disturbed, and they think they can get away from the pain by a new action. In order to influence someone to take a big risk, you have to get them in touch with their own pain that exists deep inside. Remember though, you may have to dig around a little to find their pain. It may not be in the area you are exploring into or they might not reveal it to you right away.
One of the most effective ways to bring someone's existing pain to the surface is by asking them certain questions. When you ask people the right questions, you influence where they put their focus, their attention. This also holds true in influencing yourself.
By asking people the right questions, you help them to understand and make the best decisions for themselves. You have to give them the pain and then give them the solution.
When you ask people the right questions, they also tend to feel more involved in the conversation, instead of feeling like someone is just radiating a perspective to them. It makes the conversation more of an interactive experience. More importantly, if you are attempting to influence someone, by asking them questions, you allow them to figure things out for themselves. Most people would much rather figure things out themselves than have someone else tell them.
When you are trying to influence someone to do something positive, a good portion of your talking should be spent asking them questions. In other words, you should talk about 20% of the time (mostly consisting of asking them questions) and they should be talking 80% of the time (mostly consisting of responding to your questions). Have an intended outcome in mind and ask questions to guide someone to seeing the outcome for themselves. This is usually more effective than just stating the outcome.
Asking Yourself The Right Questions…
But we're not talking about just any type of questions. We are talking about certain specific questions that are going to get you to where you want to be.
Asking yourself questions is a simple yet powerful method to control your mental and emotional focus. When I talk about focus, I am referring to where your attention is at any given moment. When you are controlling your focus, you are making the most productive decisions towards accomplishing your goals.
For example, when you are faced with a challenge that keeps you feeling stuck, if you ask yourself the right questions, this can immediately shift you into a better mental/emotional state. This can create options that might have before, been unavailable to you.
Of course, you have to ask yourself the right questions at the right time. Here are some different examples of questions you can start with, depending on what you are encountering. You have to apply the following questions to the situations in your life (when they apply):
Is this action (whatever you are doing at the time) going to get me to where I want to go?

Does this decision reflect who I am or who I want to be?

Is this what I really want to do or am I letting this person control me?

How much longer am I going to put up with this, settle for this?

What immediate actions can I take to improve myself, my situation?

Is there an event in my past that is triggering my current reaction?

What is a more productive action that I can take?

What opportunities am I missing as a result of this decision, action?

Is the pleasure that I will gain from this worth the pain that I will also get?

Is what I want to achieve from this decision or action going to be what I actually get?

Is there a way I can get the same benefit from another action that does not have the same side effects as this decision or action?

Where do I want to be (financially, intimately, physically, etc.) in 6 months, a year, 5 years, 10 years?

What exact steps do I need to take to get me to where I want to go?
These questions are just a start. Don't be fooled by the simplicity of this approach - there is great power in what we are talking about here. Also, don't be shy about using your own creativity when coming up with new questions. Although questions like these are a great tool for personal development, be careful about being over-analytical or over-critical on yourself. This is called "Analysis Paralysis" in many personal growth systems. What would you get out of that anyway?
Psychic Ability And Communication
You might have heard of Napoleon Hill's classic, Think and Grow Rich. In the United States, second to the bible, it's the all-time bestselling book. In this great work, Mr. Hill states:
The "sixth sense" is the faculty which marks the difference between a genius and an ordinary individual.
If communicating as a master is important to you, it's important to develop your own intuition, your own psychic ability. This often-misunderstand awareness is simply a way of knowing or sensing the truth, but from a deeper level of reality that goes far beyond the five senses. It's about using that 90% of our brain that so many people neglect to take advantage of in life – the part of our mind that is connected to a deeper spiritual intelligence.
If you don't yet believe in psychic ability, I encourage you to review the published papers of Robert G. Jahn, the Dean of Engineering at Princeton University. Along with his staff, he has literally conducted millions of trials to determine that psychic ability or "remote perception" does indeed exist. A simple Google search will reveal all kinds of results.
psychic ability will give you an edge in communication that will far surpass any verbal, emotional, or psychological skills. Here are just some of the examples of communication abilities you can develop with psychic awareness:
Sensing how someone will react to what you say before you say it

Sensing where someone is emotionally – how they are taking in what you are saying

Sensing the objections, opinions, and ideas of others

Psychically sensing solutions for any type of challenge (someone else's or your won)

Being able to identify the real issue, despite what is being shown to you on the surface
There are a few legitimate methods for developing true psychic ability. Anyone can accomplish this with proper training. If you have a curiosity or interest in this type of development, I encourage you to explore our Life Mastery Program. It is packed full of tested and proven methods for harnessing psychic ability. On top of this, we show you how to use this ability in your day-to-day life, including when you are communicating with others.
The training program consists of a series of written lessons, videos, animations, audio tutorials, teleclasses, ongoing interaction with a community of students and personal coaching with me. You can see all the details of the program here:Life Mastery Program
Applying communication strategies, such as those outlined in this guide, is a process. It's something that keeps improving over time, as you work on developing the skill. Take what you have learned and do your best to apply it when appropriate.
Make a habit of paying close attention to yourself, and how others react as you are in the process of communicating. Many people don't do this. For example, in an argument with a relationship partner, many people keep taking the same approach but they keep getting the same result – failure. It's amazing how changing one little factor, such as in a relationship argument, can change the whole direction of everything for the better.
Sometimes what you do will work and sometimes it will not. Don't give up – just keep trying different strategies in different ways. Oftentimes it can be one little factor that makes all the difference in the world.
Enjoy your new found knowledge. Get out there and do what you can to make the world a better place – in your relationship, at work, with your friends, with your family, with strangers, and with the rest of humanity. Don't be shy about stopping by and sharing with me your experiences. Let me know what you think of this guide and what you learned. Let me know if you have any questions.