Psychic Remote Viewing - Get A First-Hand Experience Of Anyplace and Anytime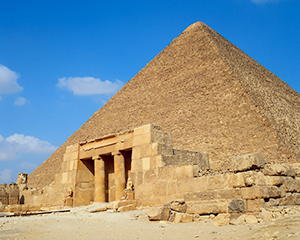 In my conversations of developing psychic ability, much of the time I don't discuss many of the potential experiences that people can have. The simple reason why is that most people would never believe me, even if I can back it up with credible research from sources like Princeton University, Duke University, The US Army, and the University of Arizona. This is true even with a scientifically tested ability such as psychic remote viewing.
People tend to believe themselves first and last. At the same time, I've learned through experience that what most people think is possible in this reality, is much different than what is actually possible.
Regardless, there are thousands of different psychic/metaphysical abilities that you can develop. In the next couple of guides, we are going to cover some of the main ones.
Let's start off with what many people refer to as Remote Perception. This is basically where you create a viewpoint that you can move outside of your body to view things. It's similar to having a live camera or eyeball that you can use to see things.
The biggest step in developing this ability is a concept I've mentioned in earlier guides – removing the layers of emotional and mental blocks that prevent the ability from naturally occurring.
You can take this viewpoint and go to a location thousands of miles away and actually see what is happening at that location. You can do this without ever leaving the comfort of your own home. You can get an emotional sense of the location, a sense of temperature, you can know who is there and what they are doing and you can see things just as you were looking at a screen on a TV.
Here's where it gets more exciting – not only can you take that viewpoint and travel thousands of miles and see whatever you want to see, you can actually take that point and move it back and forth through time.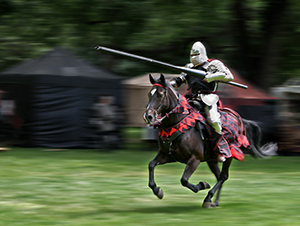 For example, you can go back and get a first-hand experience of a fragment of time in the medieval era. You can take a look at the dinosaurs or you can even go into the future five years from now and see what will probably be happening at the locations where you put your viewpoint.
And this will not be your imagination – you will see, hear, feel, and smell what is actually occurring at that point in time and space.
Unless you have a fairly open mind, you're probably already saying "Yeah Right."
And it's OK if you doubt me. I encourage you to be a healthy skeptic. But I hope that you at least consider that what I'm sharing with you may be possible, and it may be possible for you to develop these types of abilities with a little bit of work.
I have personally experienced this ability for several years and have taught other people how to do this in our Advanced Psychic Training Course (police officers, nurses, homemakers, you name it). Most of our students can get accurate psychic insights using this ability after six months of training (and that's without too much effort).
We have actual methods of testing that serve as proof that the ability is effective – it proves it to us and to our students involved in the training. But even after years of first hand experience and teaching, this is an ability that still fascinates me.
Practical Use Of Remote Viewing
You can imagine that it's not only exciting, but a very practical ability. Say for example that you are considering entering into a romantic or business relationship with someone. If you able to put a point of perception in the future six months from now, and actually see what is occurring, you can use that information to make your decisions in the present.
You get truly get a sense of how things will probably turn out. I know many people that have saved a great deal of suffering (including myself) through this simple application of Remote Viewing. As a professional psychic, this is one of the main abilities that I use everyday to help my clients.
The first step in gaining this type of ability is having an open mind that it may be possible. But instead of just listening to me, I'd like you to see again what the Princeton University professors at the PEAR project have to say.
Please take the time to view this video from the Princeton University Anomalies Research Project, detailing the proof of psychic ability (remote viewing and remote influence). This discussion, let by Physicist York Dobyns, PhD, details some of their findings acquired through millions of field studies over a 20 year period. Most of the good content is in beginning of video:
Also, here is a helpful link that details their scientific studies relating to this ability: http://pearlab.icrl.org/index.html
Developing Remote Viewing
You can start to develop this ability on a light level through imagination. Out Psychic Project will give you some more pointers and is a great way to start developing this ability: http://www.PsychicProject.com
If you want to get good at Remote Viewing to the point where you can rely on the ability, proper training is necessary. I've found that having a good teacher to coach you through the learning process is necessary to develop this ability effectively (stay away from generic books, ebooks, etc).
This ability can be developed through training referred to as 'Technical Remote Viewing.' A simple search on the internet will show you all types of courses and approaches relating to this training.
However, I think these TRV approaches can be limiting. They often involve complicated and 'time intensive' processes to get psychic information. I think it is much easier to get the same type of psychic insights by using other methods. Especially when the element of spiritually is involved, people tend to be much better at Remote Viewing.
If you would like to develop this ability, our Psychic Training Course may be a good path for you. Our training combines all of the best techniques to help you attain this ability (and other abilities), quickly, easily, and without a lot of work.
But I'm not here to sell you anything, only to educate you. I just want you to think about the potential of how you could use Psychic Remote Viewing in your life. I'd like you to also consider what a statement this ability says about reality – it may not be as concrete, defined, and limited as most people think it is. Until the next update, take care and have fun.