When Do You Need A Psychic? - Have The Answer To This Question Before You Invest Your Time, Money, And Energy With Any Psychic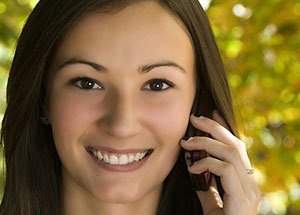 Many psychics will advise you to consult with them as often as possible - for just about any matter. Of course, if they are getting paid, this would be in their best interest financially. But I have a different philosophy about when many people really need a psychic.
There are instances when a psychic's help can be a critical factor in helping you to get though a major life issue.
A good psychic can help you to get a sense of where the future is headed, assist you at seeing the best path to get the results that you want, and help you get a greater understanding of the deeper meaning behind the issues you face.
But there are times when consulting with a psychic could be damaging to your growth as an individual, not to mention that most psychics charge from $120 to $900 an hour.
In some instances when I meet with a client, we both realize that instead of relying on me, it's time for the client to do in their life what they already know needs to be done. This could be taking steps to heal a relationship, finally ending an unhealthy relationship, starting that business they always dreamed of, or another step that requires personal responsibility.
The best psychics are compassionate people, who because of specialized training and experience, are able to use psychic-based insights to help others.
The best psychics want to use their seasoned skills to help the people that need it. They don't want to sit with someone or talk on the phone with someone for hours in a situation that's really meaningless. It's the same with good doctors - most of them don't want to spend hours a day playing games with hypochondriacs. They want to put those eight years of medical school to use with people who need it.
Asking a psychic for help when you don't really need it is the same as "crying wolf." Of course, you know that it's not really the psychic that provides you with the help in the first place. True psychics have the ability to tap into a spiritual force - this is where the psychic insights come from, not from the psychic themselves. And any seasoned psychic will agree that this force needs to be respected - it needs to have a reason to operate.
If you seek the guidance of a psychic when you don't really need help, this creates a situation where you are wasting your time and the time of the psychic. Not only is the time being wasted, but you're likely to walk away from the experience empty handed because you never needed anything in the first place.
Now don't get me wrong. If you are stuck, if you are at a crossroad in your life, if you have to make a lot of decisions that you are confused about, it is very likely that consulting with a psychic could be the best step you could take.
To make it clearer, consider seeking the guidance of a good psychic when you encounter the following types of situations:
You have challenges in a personal or business relationship that need to be settled - unresolved situations that are eating away at you.

You have concerns about an event occurring in the near future. You would like to know what is likely to come right around the corner.

You are confused about any decisions that you have to make. You feel like you are in a maze and you don't know what path to take.

You have concerns about the true feelings, actions, or motivations of someone in your life.
These are some of the times when you would benefit by consulting with a professional psychic. All of these examples have two things in common - there is an issue that needs to be resolved and secondly, the solution for each issue may be difficult to reach without the help of a legitimate psychic.
Now let's take a look at some of the instances when consulting with a psychic might not be in your best interest:
You have recently consulting with a psychic that didn't tell you what you "wanted to hear," even though they were likely accurate, and you feel like shopping around until you find a psychic that will give you the "perfect answer." A psychic's job is to tell you the truth as best they can, not placate you or sugarcoat all of their insights. If you talk to two or three good psychics and they all tell you same thing, it may be time to consider the message that you have received.

Your life if going smooth and you don't really have an issue that requires assistance. Sometimes I run into clients that just want to be entertained, wowed, or they are just bored and want some excitement. To check in every six months or so for clarity is one thing, but if you are consistently talking to psychics when there really isn't an issue at hand, there are surely more productive ways you could be spending your time.

Here's a little psychic secret for you - not only do I provide services as a professional psychic, for many years I have also taught others how to develop their own abilities, including police, doctors, college students, you name it. One of the principles that I emphasize in my training is that psychic abilities will tend to be the most accurate when there is an intention to help someone. The part of our minds that controls psychic abilities gets bored with trivial circumstances. I've seen a great deal of proof that backs up this principle. Consider this when you are deciding if it's time to consult with a psychic.

You are dealing with a challenge and you know what you need to do, but you want a psychic to make it easier with a spell, curse, charm, or ritual. As I've mentioned elsewhere in this guide, I strongly suggest you avoid these types of situations all together. "So called" psychics that offer cleanings, curse removals, and spells are generally scammers and their primary intention is to take advantage of you. Don't let your vulnerability or impatience get the best of you.
How Often Should You Consult With A Psychic?
When you decide it's appropriate to get assistance from a psychic, how often you should do this depends of different factors. If you have one main issue that you want to address, and it's not that complicated, then one or two sessions may be enough.
If you have a complex or on-going challenge, especially one that will require you to make several decisions over a period of time, then multiple sessions with a psychic may be necessary. Consider this before you agree to any long-term commitments.
Take all the considerations I've mentioned in this article when you are making decisions about when you need a psychic. Psychics can be very helpful, but you also need to play a role in deciding what's appropriate for you.