Your Love Life And Psychics - Get The Answers To The Most Frequently Asked Questions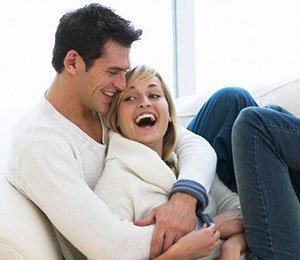 When you are having challenges in your love life, consulting with a psychic can be a powerful step towards gaining the clarity, direction, and healing that you deserve. But as with many things in life, the more informed you are, the greater the benefit.
Pay attention to the points made in this update. Remember, I have years of experience in this field. Before I founded LifeLeap Institute many, many years ago and became independent, I worked for other firms training, screening, hiring, and supervising other psychics. When it comes to helping people, I've seen what works and what doesn't work. So let's get started:
Question: I'm fearful of what a psychic may tell me about my love life. Will a psychic just give me bad news?
Answer: A good psychic will bring a positive light to your challenge. Very rarely is there a problem that doesn't have a solution. Whether it's with your relationships or with another area of your life, no matter how hopeless a situation may seem, there is usually a solution, some action that can improve the circumstance.
A good psychic will focus into your life and see what solutions you need to take to improve your situation. Any sign of doom and gloom from a psychic is a red flag to end your relationship with that psychic. Stick with a psychic that helps you to see what you can do to get your life going in a better direction, not just a psychic that informs you how bad things are or will be.
Question: Since there are so many scams, is it hopeless to try to find a good psychic?
Answer: As a professional psychic myself, I obviously don't think that all psychics are scammers just trying to get your money. I've met many psychically gifted people that were very passionate about helping others – and they are good at what they do. Some of them charged some hefty fees, but the suffering they could help someone avoid made up for the price.
But I've also heard one nightmare after another. So many people have called me after they have been robbed financially, emotionally abused, and then abandoned by what they thought were genuine psychics. This is what inspired me to create this guide. To get a better idea of what I'm talking about, take a look at this list of the top six mistakes that people make when searching for a psychic. More importantly, here are also the steps to take so you can get the help you need from a good psychic:
Letting your emotions rush you into a snap decision - Instead, acknowledge that you are vulnerable and that you need to be extra careful - make sure that you take the time and energy to make an intelligent decision when choosing a psychic.

Picking the first thing that comes along - Instead, search around. Look for the different pros and cons of what several psychics have to offer. Also, if a psychic is available right away, you might want to question how good they are. The good psychics I know are all in demand. You usually have to wait for an appointment – just like a good attorney or doctor.

Falling for Spell/Energy Cleansing Scams – Why would you pay someone for a service in which the results are impossible to verify? There is no real way to prove if spells/cleansings really work. Most of the time, people offering these things just take your money and laugh at you for being such a fool.

Believing the claims that someone makes about their service or the results you'll get – Psychic scammers will say anything to try to hook you into to becoming their next victim – Look for legitimate endorsements from police, business owners, or other convincing sources. Look for money back guarantees, not just big promises.

Assuming that "big" means "good" – Just because a psychic is part of a big psychic network that has celebrity endorsements, or because you find the psychic on a site that has flashy bells and whistles, these things don't mean the psychic is good at what they do. Out of the $500 they get an hour for psychic readings, many of the big networks only pay their "psychics" $10-15 of that.

Most legitimate psychics refuse to put up with the second-class treatment of Psychic Networks and find some other way to share their talents with others.I'm not saying all networks are evil and that all psychics working for them are incompetent, I just want you to be aware of these hidden risks.

Choosing a psychic based on price instead of quality – What is more important – a cheap price or a good quality service? You are likely to make important life decisions based on the info you get from a psychic. If you just don't have the money for a good psychic, wait until you do or go buy a "Tony Robbins" book instead (it's better that throwing your money away on junk). You'll notice that most of the cheaper psychics don't offer money-back guarantees - what does that tell you about the confidence they have in their service?
Question: How 0ften should I consult with a psychic?
Answer: When you decide it's appropriate to get assistance from a psychic, how often you should do this depends on different factors. If you have one main issue that you want to address, and it's not that complicated, then one or two sessions may be enough. If you have a complex or on-going challenge, especially one that will require you to make several decisions over a period of time, then multiple sessions with a psychic may be necessary. Consider this before you agree to any long-term commitments.
Question: What is the most important thing I can do to get the most out of a session with a psychic?
Answer: Many people don't realize this, but regardless of how good a psychic is, the experience that you have is two sided. Though the psychic's skills are the most important factor, the results that you get are also determined by your participation in the session/reading. So consider these three steps when you are investing your time and energy with any psychic:
The first obvious step is to get solid confirmation that you have chosen a psychic that is legitimate. I've mentioned before in this guide that it's important, when choosing a psychic, to look for true signs of credibility – good endorsements, a money-back guarantee, a history of psychic development training, and of course the ability to hit on accurate details in the beginning of the session/reading.

Get a solid sense of what you want to accomplish with the session/reading. Do you want to be "thrilled" or do you want to get help with an issue in your life? Do you want to know what will happen to you in the future or do you want help in determining what path to take to create the future that you want.

While it's necessary to sometimes look into future predictions and probabilities, try to focus more on what you can do to create your future. If everything is just "happening" to you, then you are setting yourself up to be a victim. But if you have influence over your own destiny, then you are truly empowered.

Explore the deeper core details of the issues that you are facing. This is where your participation in the reading/session really counts. For example, instead of asking a psychic what you should do about a situation, or what someone else is doing, or what's going to happen in the future, dig deeper to get the relevant factors about the circumstances. Get the answers to the questions that really matter - why, when, who, where, what reason, how many, and for how long.

The more details and factors that you know about an issue, the better off you are when making decisions about the issue. For example, in a relationship challenge, many people make the mistake of only wanting to know what to do, how the other person feels, if the other person will come back, if they are romantic with someone else, etc.

But what really matters is the answers to the questions such as "why is this person feeling the way they do?" "What created the issue in the first place?" "What specific steps will give you a better a chance of getting what you want?" "What is preventing the issue from getting better?", etc.

Even a good psychic may not explore these kinds of factors if you don't ask them. But a psychic with true abilities, with a little participation from you, should be able to help you see the details that matter.
A good professional psychic can provide many benefits to you when facing challenges in your love life, but you have to be intelligent about choosing the right psychic and how you participate in a session. Pay attention to the guidelines that I've outlined in this article and you should be well ahead of the game.
Even if you've been consulting with the same psychic for years and you feel good about that relationship, if you apply the points in these guidelines, you will likely get more out of the time you spend in your sessions.