If Your Life Depends On It...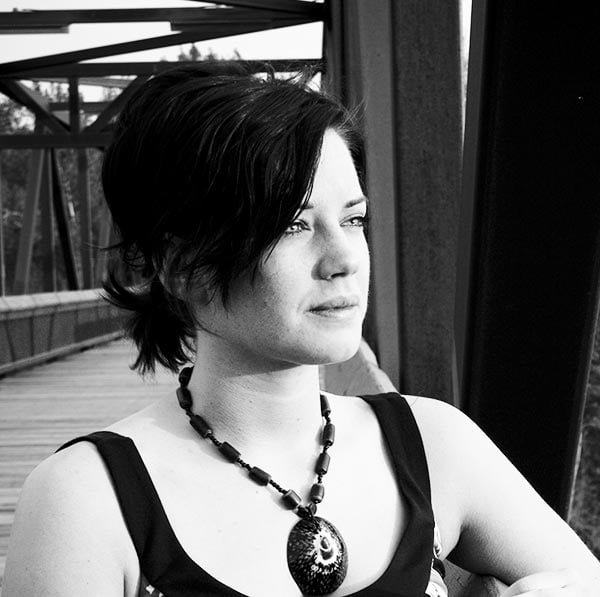 Do you have a dream goal that you've always thought about achieving, but never find yourself getting it accomplished? Are there steps you need to take in your life right now, but find yourself procrastinating out of fear, anxiety, or depression?
Maybe you are getting hung up with physical exercising, starting that new business, pursuing a romantic interest, or maybe it's about improving your diet.
When you get ready to do something important, does that thought "I just can't do it" pop into your mind? If so, I have a strategy that you can start using immediately that you just might find helpful.
The next time you find yourself in a circumstance where you want or need to do something, and the reaction of "I can't" comes to mind, try asking yourself "If my immediate life depended on doing this, could I do it?"
In other words, if not completing the task would cause you to die today if you didn't do it, do you think you could find a way to accomplish the task? Or, if you don't care so much about your own life, if not completing the task would cause those you love to die today, do you think you could find a way to accomplish the task?
When we feel or say that we can't do something, and then we ask ourselves this type of question, this can oftentimes create an immediate change in perspective – it can trigger a radical transformation in how we approach life every day. It's a great alternative to being stifled by the reasons we create for not taking action. People have all kinds of "alibis" for not doing what they immediately need to do.
For example, here are some of the more common ones:
I don't have enough money

I am too tired

I'm too scared

I'm not smart enough

I don't know what to do next
I don't know that right people, have the right connections

I don't have enough education

It will take too long

I don't have the right type of personally
I am not a violent person and in no way am I condoning suicide or any kind of violence.
And I'm not encouraging you to live everyday full of anxiety, pushing yourself to the point of exhaustion. The strategy is simply a metaphorical tool to be used for achieving more in your life, when you find it appropriate.
By asking yourself the question, it should help you to create an emotional state which is much more powerful than "I can't." This can be a tool for jumpstarting your motivation and willingness to take immediate action.
This may seem a morbid approach; but, would asking yourself "could I do it if my life depended on it?" allow you to accomplish much more in life? It's a great method for fighting the human mind's tendency to avoid challenge, to hesitate, and to sabotage opportunities that are present.
In the words of Tony Robbins, the world renowned Personal Development Speaker & Coach:
"If you Can't, you Must, if you Must, you Will!!"
This method can also help you to create the proper state of mind of fierceness and pure will power. Harnessing this state of mind will help you to actually spiritually manifest the resources you need in your life to accomplish what you set out to do. This is much easier than having to do everything on your own.
So I Can Do It, But…
Now for many people, when the stage of "I can't" is transcended, a whole new set of obstacles come to mind. Sometimes these additional alibis can be a reason for hesitation, but most of the time they are not. For example, here are some of the more common "secondary alibis" that people encounter:
Now is not the right time

I can do it, but I don't know what the next best step should be

If I act too soon, I could destroy the opportunity if I don't do it right

Taking action might hurt others

Others may not like me if I do this
I could lose everything if it doesn't work

I'm not ready yet

I don't have what I need yet

My (friends/family member ) would not understand

I could do it now, but it would easier to do it at a later time
Be careful about getting hung up in this stage of taking action. It can be more damaging than being stuck in "I can't." The important thing to remember is to keep taking consistent action. It may be a matter of getting more prepared, educating yourself more, or it may be designing your life to where you can do what needs to be done.
For example, if you finally decide that "you can" have the romantic relationship that you've always dreamed about, this may only be the first step. The next step may be to put yourself in situations where you will likely meet the type of personal that you desire to be with.
It may be learning how to open up the psychic wall that you've been projecting to others for some many years. It may be a matter of learning how to present yourself and communicate so others feel comfortable around you.
If you find yourself stuck in this stage, take advantage of the resources available to you. There is a book for working through just about every challenge you could image in life. There are people who are often willing to talk to you – people who have already accomplished what you are trying to do.
I've helped many people who have reached this stage with my Psychic Counseling Service. For years I have assisted people at determining the best steps to take to get the results they want in their lives. It's about getting past the obstacles that are standing in the way of success, whether it's with relationships, wealth, lifestyle, or personal health.
Whatever you do, the point is to get clear about your goals and start taking immediate steps to accomplish them. And when you come to an obstacle, don't let it stop you. Go into immediate "solution mode" and get your mind and spirit working towards what that next step needs to be. Start taking steps and living as if your life depended on it.
Now take a moment and let me know your thoughts about what I just shared with you. Let me know if you have ever used these strategies to get results in your life. Let me know if you have any questions about what I have shared.