Free Psychic Pointers - Get The Most For Your Time And Money By Demanding These 10 Qualities When Choosing A Psychic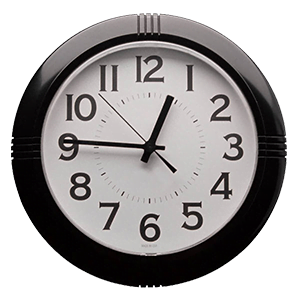 So maybe you have reached the decision to find a psychic in order to get some insight into your life. Maybe it's with a relationship issue, a career issue or maybe even a question concerning your life purpose.
But when you start looking for a legitimate psychic, you will likely find all types of companies and services. In fact, a simple Google search will bring up thousands and thousands of different choices.
How do you decide which is the best psychic for you?
How do you prevent yourself from getting taking advantage of by someone who really doesn't have the psychic skills necessary to truly help you? If even if a psychic does have legitimate abilities, how do you find someone who won't lead you in the wrong direction or try to exploit the trust you have in them?
Of course, as you visit websites and talk to whoever answers the phone, everyone is claiming to be the best. Many will even claim to have the ability to bring back your lost lover or bring you great riches.
But how do you really know who is honest and who has the skills to give you the help you deserve?
Here are 10 solid qualities you can use when deciding what psychic is best for you. These are based on my years of experience of working in the psychic field where I have screened, hired, trained and sometimes fired professorial psychics. There are the important details to look for:
Proof of Accurate Psychic Abilities - Always make sure the psychic can back up their "expertise." The best way to know if someone has abilities is when they tell you unique and specific details about your life that they couldn't have known except by using psychic abilities – names, descriptions, etc. Make sure they don't just get information from your body language, your tone of voice, or from trick questions that they ask you in the beginning of the reading.

Also, make sure that the psychic doesn't just give you general information that could apply to anyone like "I see you're having relationships issues," or "I see that you are dealing with depression." You deserve to see proof of abilities - Make sure that the psychic offers a money-back guarantee if they don't demonstrate accurate psychic abilities. The lack of a guarantee often hints to the lack of psychic abilities.

Ethical Psychic Service Being Provided - Make sure the psychic provides a professional session that is about one thing - helping you. Watch out for ridiculous promises like "get rich quick" schemes and guaranteed lotto numbers. Be especially suspicious of claims of curses, bad auras, and other scare tactics.

Even if the psychic demonstrates accuracy in other areas, don't give them money to remove curses or clean your aura (with expensive meditations, herbs, burning candles, etc).

This is one of the most common psychic gypsy scams. Maybe they ask for $200 the first time. But then they call you back and tell you it's a strong curse and they need special candles from some far off country or you will be doomed forever. From there it just keeps going.

Many people have lost their life savings because they bought into this junk.

Also, watch out for psychics that claim 100% accuracy. Everybody has off days and nothing is 100% cut into stone, including the future. Claims like these are good warning flags to find another psychic.

Ethical Presentation of Themselves - Everyone has psychic ability - it's the inner voice that we all have. There are methods available for developing this ability to the point where you can switch it on and off with accuracy. With training and experience, just about anyone can use this ability in-person or even over the phone. Decades of research conducted by Princeton University, the United States Army, the CIA, and the Pentagon have proven this.

There are no "chosen people" in this business. Stay away from people that claim to be special because they are born with the gift, because they are a third generation psychic, or because they were touched by an angel.

Lack Of Gimmicks - Watch out for psychics that hide behind gimmicks like crystal balls, palm reading, tarot cards, channeled messages from aliens, or rocks with little drawings. These "show tools" are usually an attempt to overcompensate for a lack of ability, training, and skill. Be skeptical of offers like "Free 10 Minute Reading." This is a common "hook" designed to lure you in so your money can be manipulated from you..

You often see these tactics used by the "psychic networks." These marketing companies commonly use celebrity psychic pictures in websites and print ads to market their group of "selected psychics" - who are usually just telemarketers reading from scripts. The companies just pay the celebrities for the use of their pictures. Try asking for a reading from one of the showcased celebrity psychics and you'll see what I mean. Think about it - would you want to give your time and money to a company that lies to you right from the start?

An Impressive Psychic Training Background - A psychic's past accomplishments are often a good way to judge their potential for helping you. Look for legitimate training they've had (healing schools, courses, teachers). Ask to see reputable endorsements - people in the public eye, business owners, journalists, or police.

Look for psychics that have been providing professional services for a significant length of time. All of these things help you to know the legitimacy of a psychic, although they aren't guaranteed proof. Don't fall for the psychics that play up their generic "Reverend Certificates," or other weak credentials. These are all old tricks that have been used to fool many.

Focus Towards The Present - Although future predictions can be helpful sometimes, many psychics put too much focus on what "might happen" down the road. While these predictions can be entertaining and quite a novelty, especially if they're accurate, how does this benefit you right now? Psychic abilities are best used for finding out which actions in your present life are working and which ones are not. This helps you to know what changes to make for getting the results you want. The best way to predict the future is to take an active role in creating it.

Professional Dress/Professional Environment - If you're meeting the psychic for an in-person consultation, pay close attention to their office space, dress, hair, and hygiene. Usually what you see on the outside is a hint of what type of experience you're going to have with the person. A good psychic dresses professionally because they have respect for their clients - and for their profession. They take their business seriously. This may be considered by some an unconventional line of work, but it's still a business where real people are paying for expert guidance. Sloppy dress or any form of "carnival wear" shouldn't be tolerated.

Encourage You to Make Decisions From Within - Make sure the psychic encourages you to make your own decisions about your life. Stick with psychics that keep their personal opinions out of the consultation. Don't let anyone tell you what should be done in any situation. They should be there to give you helpful insights - you have to make the final decisions yourself. Stay away from the charlatans that encourage you to rely on them too much, that try to keep you fearful, or that use your insecurities to create a dependency on them.

Focus Towards Solutions - Many physics get sidetracked with petty predictions, bad news, telling you stuff that you already know, and even talking about themselves. Stick with psychics that focus on creating solutions for the challenges you have. You want to get solid direction for creating what you want. You're giving your time and money to get help, not to be entertained, dumped on, or depressed.

Professional Communication - The manner in which the psychic communicates with you is more important than people realize. Make sure he/she speaks to you in a professional and direct manner, demonstrating psychic ability immediately at the beginning of the consultation. A good psychic doesn't use spooky voice inflections, overused dramatic statements, or pushy/bullying tactics. They don't ramble on with generic explanations or general statements. They don't give you incomplete information to string you along to keep you coming back to spend more money.
Remember - your time and money are valuable and must be respected. Expect and settle for nothing less. You're in control - Don't allow yourself to be bullied in any way. You may be at a vulnerable or critical time in your life, but that doesn't mean you have to make impulsive decisions.
Before you commit to a consultation, ask the psychic some questions to get an impression of them. As you do this, keep the points of this guide in mind. This should help to save you from disappointment and get the professional consultation that you deserve.