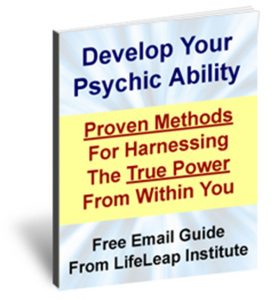 Psychic ability is the single, most important skill you can have to make your life easier, less painful, more joyful, and more successful. And yes, you can do what any psychic has done.
For years, I've trained people just like you to rapidly develop psychic/healing abilities. I's easy and it doesn't take years of boring meditation.
In this free guide, I personally teach you the same training that gave me success as a professional psychic. Discover what blocks psychic ability, practical ways you can use this ability in your life, methods for developing psychic awareness, and more.
Get The First Part Of your Free Guide By Email Today:
Free Guide To Developing Your Psychic Abilities