Fix Your Relationship - Discover The Little Known Secret To Getting Results Quickly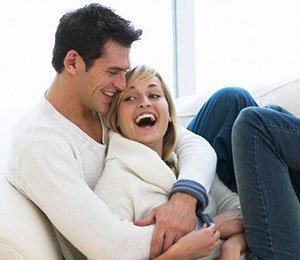 As a professional psychic, I help clients with many different areas of their lives. As you can imagine, a large percentage of the people I encounter are seeking help with relationship issues.
So often I am asked what the outcome will be in a painful dating relationship, what will happen in a troubled marriage, or if that right person will ever come along.
The bottom line - people want to know the future of their love-life. While there likely is a direction to where a relationship is headed, many people fail to realize a very important factor which will determine their future.
Too often I hear people say "we just fell out of love," or "we grew apart," or "he just started pulling back." But let me ask you, do these things just happen or are they allowed to happen?
For example, if you wake up every day and take steps to make a relationship work, if you keep your focus on the good things, what you have in common, if you work towards real communication and not just "being right," how does this effect a relationship?
You guessed it - it helps to keep the relationship strong. It helps build a stronger connection. It helps create a relationship that will last.
But if you focus on what you don't have in common with your partner, if you consistently build up a case in your mind against them, if you communicate in a self-centered way without ever considering the consequences, if you don't take the time to show your appreciation, what will happen?
You guessed it again - the relationship will likely grow distant over time. The connection between you and your your partner will be weakened, and you are setting yourself up for an unnecessary disaster down the road.
Getting Involved Is the Magic Step Towards Creating A Loving And Lasting Relationship
Don't just leave it up to fate. Instead of wondering what will happen in the future, put your focus on what you need to do to increase your chances of getting the relationship outcome you want. Yes, there are times in a situation where no matter what you do, things will turn out a certain way, and you may not be happy with this outcome. But this is rare.
Most of the time, you are behind the steering wheel. You have the power to influence the outcome, to move in one direction or another. Realizing this power you have is the first step.
When times are rough, a relationship can be a maze of different decisions. You encounter two paths and you have to decide which way to go. So you make your decision and then here comes another choice. Another decision! Maybe your choice is how specifically to communicate, what specific issues to discuss, when to talk about a stronger commitment, or what to do to jumpstart a stagnant long-term relationship.
These choices and decision points have to be recognized and taken seriously. These are often the defining moments which will determine the fate of a relationship.
How Do I Know What The Best Path Is?
Once you shift from being passive to active in a relationship, you may be faced with making some tough decisions. It's not always easy to know what needs to be done. Each relationship is different. There is no "one-size-fits-all" approach for improvement.
The most important thing is to stay focused on your goal. Try to make decisions which reflect what you want to achieve in the relationship. For example, do you want your relationship partner under your control or do you want them to be happy? If your priority is for them to be happy, this should give you a better idea of what steps you need take right now.
Do you want your relationship partner to understand how angry you are, or do you want to have a stronger bond of intimacy? As you weigh out these types of questions, you get a better a sense of what you need to do right now.
The Psychic Solution For Fixing Your Relationship
Of course, as a psychic, this is one of the most powerful ways I can help. Many psychics just focus on what will happen in the future, as if it's all up to fate. I like to use my abilities to focus into a situation, such as a relationship challenge, and then help my clients create solutions for the issues they face.
At first, I psychically examine the different factors such as the motivations and intentions of all the people involved. I look especially at the the hidden details which are often impossible to see without psychic perception. Then I psychically dig for solutions - and even in the toughest situations, there are usually solutions. You can see the details of my Psychic Counseling service if you are curious how this works.
Whether you take advantage of my service or not, I encourage you to take more control over your relationship and its future. Instead of focusing on how bad things may be or what will possibly happen in the future, get your focus on what you can start doing to get your relationship going in a better direction. This is a common trait of successful people. They aren't focused on their problems or potential bad outcomes - they are more focused on what they need to do to get what they want.
And remember, because life is moving in a forward motion, even if you choose not to make decisions, you are actually making a decision. So don't take your hands off of the steering wheel - focus on what you need to do to fix your relationship and start creating the life you deserve.