Find Your Life Purpose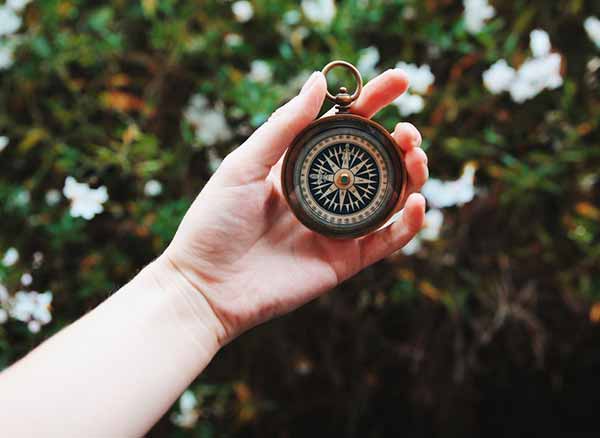 Do you ever feel like there is something unique and specific that you are here to do, but you aren't quite sure what it is? Is there a deeper reason your soul came to planet earth – are you fulfilling this goal? How do you find your life purpose?
Most people ask these questions at some point in life - especially when we feel deep down that what we're doing right now, no matter how lucrative or responsible is not "us." Most of us do not want to look back on a possible "wasted life."
True achievement by doing what is suited to you can change everything – the way you feel about yourself, the way you interact with friends and family members, how you feel about and face challenges in a relationship and even your physical health.
We all want to know what we should be doing to live a life full of more meaning, purpose, and clarity. At the same time, these are sometimes tough questions to answer, especially when we have so much influence from our families, from society, from our peers, from media and from our education.
Everybody has an idea of what we should be doing with our life, even when it's our life and not theirs.
When there is a deeper purpose we are suppose to be living and we aren't acting on it, this creates conflict. For example, if your life purpose is to help thousands of people on a radical level, but you are stuck behind a desk or a cash register, there is a conflict between "the way it should be" and "the way it is."
This conflict can express itself as a deep sense of emptiness, depression, or it can manifest itself as frustration. Many people experience this type of conflict their whole lives. Many fill this hole with addiction or isolation.
This is why it's important to determine your life purpose and to immediately take the steps to fulfill it.
Here is a breif video from Dr. Deepak Chopra on finding your life purpose. It has some important tips that should be helpful.
Finding Your Life Purpose - Make It A Goal
Maybe the question of life purpose arises occasionally, but so many people go day after day, not doing anything to discover or act on their life purpose. If living a life of more meaning and joy is a priority, finding your life purpose has to be a priority. You have to take steps on a regular basis to uncover this deepest passion.
A good step towards finding your life purpose is to ask yourself the right questions. Create a document in your favorite word processor or better yet, get a binder with some notebook paper in it. Ask yourself and right down the answers to the following questions:
If money, time, or education wasn't an obstacle, what would the perfect day consist of for me:
What types of things would I be doing?

Where would I be?

Who would I be with?

What really drives me?

What do I love to do?

Would I be working with my hands, my mind, my heart or all three?

Would I be around people or would I be by myself?

Would I be in the same place (such as an office) or would I be in several different places?

What would my primary goal be throughout the day?

Would I be around the same people or would I be around a variance of people?

What issues or problems, if any, would I be solving?

How much income, if any, would I be making?

What talents would I be using?

Would I be doing basically the same thing all day or would I be doing a number of things?

Would I working for someone else or would I working for myself?

What would the end result be at the end of the day?
As you go through this process of asking yourself these questions, it should help you to dig up those desires and passions from deep within your heart. Consider working on this process, again and again, over a period of time. Get your mind focused on it. Keep a notepad (paper or digital) with you at all times in case any ideas just pop up out of nowhere.
While it may not be "miracle pill" that gives you all of the answers to life's mysteries, it should get you started on discovering your own unique life purpose. Once you get a good foundation, you have more to work with from this point forward.
As you begin to uncover your purpose in life, you may notice doubts and hopeless feelings arise about ever being able to fulfill your desired dream. Don't worry about these for now – keep focusing on what the purpose would be, as if there were no obstacles.
Researching And Taking Advantage Of Available Resources
While the "contemplation" method mentioned above can be a powerful step, oftentimes more needs to be done to uncover your life purpose. Fortunately, you don't have to do everything on your own. Maybe your life purpose will be something you do as a primary career or maybe it will be a project you work on outside of the work environment.
Regardless, there are some great career websites and books you can explore to look at the different life paths that may suit you:
Occupational Outlook Handbook (US Department of Labor)
Career Guide to Industries (US Department of Labor)
The Artist's Way: A Spiritual Path to Higher Creativity (Inner Workbook)
Again, these resources are to give you ideas. You might not find any career path that reflects your inner passion, but it these resources can plant some seeds to get you further along the path. There may not even be a job that you can get to fulfill your life path -It may be that you have to open your own business or non-profit to accomplish what you set out to do.
Once you get some ideas about your purpose, start talking to people. Seek out people who are doing similar things and ask them about what they are doing. Find out what they like about it, what the challenges are, and how they got started. Ask them about the requirements and the steps necessary to get to everything up and going.
are also various experts that can help you to uncover your purpose in life. No one may be able to tell you exactly what you should be doing, but you can get some great ideas about a direction to pursue. You might be able to find a career counselor in your local area to discuss your path in life. The Small Business Administration is another free resource that can help you with counselors and various publications. There is likely a local office in your area.
The Psychic Edge To Finding Your Life Purpose
As a professional psychic, many clients often ask me "what is the purpose of my life - what am I here to do?" Using psychic ability, I am able to focus into a client's life and see specific details concerning that individual's life purpose. I am also able to psychically see what can be done to navigate around the obstacles in the way of fulfilling a client's life purpose - this can sometimes be more challenging than discovering a life purpose in the first place.
Several of my clients over the years have told me they've made major decisions about their path in life because of the psychic insights I shared with them – changes in life that were profound and empowering. If you are confused, indecisive, or you don't know what steps to take to fulfill your life path, I encourage you to take advantage of this service: Psychic Counseling
Whatever you do, I encourage you to take immediate steps to discover your purpose in life and move forward in that direction. Life is too short to just "go through the motions." Stop and take the time to evaluate what your deepest passions are and what you have to do to fulfill these. Take advantage of the resources available to you and you just might find yourself on a path which includes more meaning, happiness, excitement and passion.