Control Your Emotions, Thoughts, And Develop Intuition With The Powerful Exercise In This Video
Up until now, this exercise has only been available to students of our Life Mastery Program. Because the method is so powerful and easy to use, I decided to make it available to everyone. Watch this emotional control video and learn how to use this simple technique to make radical changes in your life. Please also take the time to share this with your friends and family – it could make a big difference in their lives.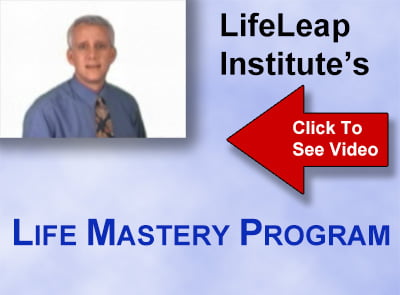 The Concept Of This Emotional Control Video Is Simple
By creating images which represents the issues in your life, and altering and controlling these images in different ways, you are telling your subconscious that you are now in control. Even if you have been suffering about something for years, this method can help you feel better in as little as 10 minutes.
It's nice to react sometimes in life - beautiful sunsets, the joy of children playing, etc. But walking around with a pit in your stomach for years or to slowly have depression eat you alive from the inside out is not necessary and serves no purpose. It's nice to be able to have control over yourself when you want it.
This method has been tested and proven to be effective for those going through a severe relationship breakup, soldiers suffering from combat trauma, victims of sexual trauma, and people stuck in a poverty-mindset. It can also be used to simply take your life to the next level of happiness and awareness.
This exercise also helps to remove the cloudiness that blocks psychic awareness and other metaphysical abilities from naturally occurring. Emotion is also the most important force behind psychic ability, when it used properly. Make it a habit and you will notice enhanced psychic perception and a greater ability to spiritually manifest the things you want in life.