Psychic Ability Explained - Get A Better Understanding Of How It's Scientifically Possible To See Through Time And Space, Using Psychic Ability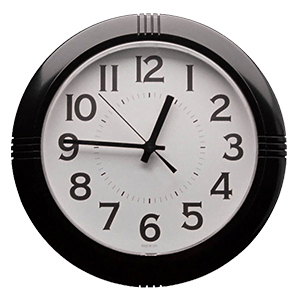 As a professional psychic, I have been asked so many times throughout the years "How is it possible to do what you do?" I mean, I have endorsements from Crime Scene Investigators, Celebrities, CEOs, and PhDs – I should be able to explain everything, right?
While there really isn't an easy answer for this question, I have done my best to bring understanding (for myself and others) to what is occurring when psychic abilities are experienced.
First of all I'd like to bring up the point that I think we are all psychic. I really believe it's an innate ability that we all have inside. Some of us are aware of it and use it in our lives and some us don't. Regardless, most of us have these experiences from time to time or at least know others who have. For example, have you ever:
Thought of someone you haven't seen in a while and then saw or heard from them shortly afterwards?

When in conversations with others, finished their sentences with specific details that you could have not gained through your own reasoning?

Had the sensation of someone watching you and turned to find someone staring at you?

Experienced a unique event during the dream state and then later had it happen?

Had the sense that someone at a distant location was in danger, and later found out you were correct?
Psychic ability is what makes these types of experiences possible. It can be seen simply as a way of knowing, of sensing the truth, that can't be explained with logical explanations. Many great achievers, like CEOs, world leaders, and humanitarians, credit their success to psychic ability. Whether it's called a hunch, intuition, a gut feeling, or an insight, psychic ability is often the key source behind the important decisions of these great minds.
What Science Has To Say...
This potential of psychic ability has been proven to exist and has been used by some of the most credible sources of information, like Princeton University, the United States Army, and the United Nations. It's scientifically proven that people can psychically sense information from thousands of miles away, from the past, present, and the future.
For the last 50 years, the top scientists around the globe have been concluding that deep in our minds, there is a part of us that is always connected to everyone and everything. This scientific fact results mainly from studies in physics, psychology, and mathematics, but especially from the field of quantum physics.
Please take the time to view this video from the late David Bohm, PhD. Not only was he a professor at Princeton University, he was also the protege to Einstein. Mr. Bohm discusses the universal intelligence (which he calls the implicate order), which connects everything in time and space:
Basically, our minds can be seen as working similarly to the computer that is now in front of you, or especially a computer with a wireless internet connection. To the untrained eye, it could be assumed that the computer is an independent machine, processing and storing information all by itself. In reality, it's tapped into a global network – it's sending and receiving information from far beyond the boundaries of its metal casing.
Science has discovered that our minds work in much the same way – it only appears that we are separate from each other. Although there are no wires connecting us together, there is a constant flow of information – our minds are constantly transmitting and receiving information beyond the boundaries of our physical body.
We each have our own individuality, but we are also part of a greater intelligence. This universal intelligence encompasses all of space and time and has been called many things, including the 'big mind.'
"Deep down in the consciousness of man is one."
David Bohm, PhD.
Internationally Renowned Physicist
Princeton University Professor
Because we are all connected, this 'big mind' that we all share allows psychic abilities to exist. By becoming aware of this connection and learning to harness the big mind, psychic abilities become possible. This has been proven as a result of extensive scientific studies.
Some trials, such as those led by Princeton University, have been going on for more than twenty years and have included the testing of hundreds of people in controlled laboratory environments. Experiments such as these, done under the watchful eye of psychologists, physicists, and humanists, bring to truth the psychic potential that we all possess.
What About Seeing Back And Forth Through Time
Scientists, especially physicists, have discovered that time does not occur as most people think it does. On the common level of perception, where most people usually operate from, time is perceived as linear. For example, 10:00 was in the past, 11:00 is now, and 12:00 is in the future. But scientist are saying, despite how most people see and experience time, something very different is actually happening.
The top minds in science are now concluding that time is non-linear. In other words, the past, present, and future are not occurring at a certain speed and they are not organized in the order as previously understood. Have you ever had a dream when you were asleep that seemed like it lasted for hours, and then you woke up and looked at the clock to discover you had only been asleep for a few minutes?
These types of experiences help us to see that what we perceive as time is not actually what is always happening. They also help us to understand the potential that psychic abilities have in revealing important information concerning the past and the future, rather than just the present.
What About Getting Psychic Information From A Distant Location?
Along with the perception of time, scientists have also discovered that distance is not commonly perceived as it actually exists. Most everyone has seen the video race car driving games at the arcade. When you are sitting at the driver's seat at one these games, looking at the screen, it seems like you are driving down a road, constantly moving from 'here' to 'there.' In all actuality, you aren't going anywhere.
The perception of real-life distance works much in the same way. This explanation of distance, referred to as non-locality, is a newer principle discovered by science. This means that there is no actual distance between "here" and "there." It only seems that way. This helps us to better comprehend experiences where psychic information from distant locations is received - information otherwise unobtainable through logical means.
So What Does All Of This Mean?
Although it is difficult, if not impossible, for our intellectual minds to understand this higher level of reality that transcends time and distance, people commonly encounter it as I mentioned before. In these types of experiences that occur within the 'big mind,' time becomes blended together - the past, present and future all become perceivable at once. The perception of distance also becomes blended together - the gap between "here" and "there" dissolves.
Researchers have concluded that some people have an above average ability to receive specific information from this "big mind." For example, this is determined when an individual being tested is able to reveal specific details about an event occurring in a distant location, despite the lack of previous knowledge about the event. This ability of higher perception usually becomes possible through specialized training.
Scientists have linked the development of this "advanced perception" to specific techniques, such as certain types of meditation. Researchers have even determined with empirical evidence that some people can psychically sense information from thousands of miles away, from the past, present, and the future.
So I hope I've given you a better idea of how psychic abilities are possible, or maybe I've just confused you on a higher level. At the same time, I don't think it's critical that we understand intellectually how the abilities work – I think what's more important is that we understand that the abilities are possible and that we can use them as an effective tool for dealing with the challenges in our lives.
We can rely on others who have developed these abilities, and hopefully, we can eventually learn to get in better touch with our own psychic abilities so we can make our own lives more enriching, easier, and full of more clarity.