Power Of Psychic Ability - Develop Psychic Ability With The Simple Audio Exercise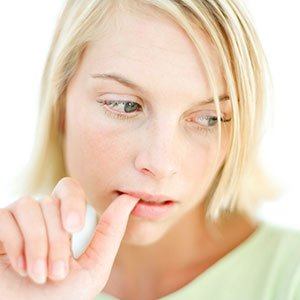 Psychic ability can save you a lot of time and energy and can bring a great deal of excitement into your life.
Imagine being able to know anything about someone before they ever tell you a word. Imagine being able to see situations in the future before they ever happen (so you can change your destiny if you desire). Well, these things are possible.
But as I've mentioned before, developing psychic ability isn't about learning how to read palms or buying a $5000 crystal ball. True psychic ability is gained by healing yourself from the inside out.
After doing some internal work, most students I teach end up getting psychic information through visual pictures in the mind, through sounds, or through feelings about a person or situation. This is where it starts.
But how can you expect to receive psychic insights about anything if your thoughts are racing a mile a minute, if you don't have control over the visualizations in your mind, or especially, if your emotions are out of control.
This is where the power behind psychic ability comes to light - the driving force behind psychic ability is emotion.
This works in two ways. For starters, inappropriate emotions are what prevent many psychic experiences from ever happening. Ever heard the saying "The mind only experiences what it can tolerate"?
In other words, if a particular psychic experience (i.e. seeing an event in the future) creates the wrong type of emotional reaction in you, this reaction will prevent from you actually experiencing the psychic insight in the first place. So if you tend to get 'freaked out', overwhelmed, etc, your psychic ability is shut down. Eventually, a pattern of reaction is established and any amount of psychic ability slips further away from your grip.
So you must get control over your emotional reactions. The more control you have, the more psychic ability you experience. This is why in our Advanced Psychic Training Course, we provide a lot of powerful methods for gaining control of how you react to situations - any situation.
Emotions - Your Key To Inducing Psychic Ability
The second aspect of emotions in relation to psychic ability is learning to use your emotions as tools to trigger psychic ability. So instead of reacting to a situation, you use certain emotions to achieve certain psychic related results.
I'll give you a hint - when you focus on someone and create the emotion of curiosity at the same time, this is a strong factor in helping you to access accurate psychic information about this person.
I use this same method all the time when I work with police, CEOs, and people in tough situations that need help (people and situations that are thousands of miles from my office).
Princeton University, who has done extensive research relating to psychic perception (see PEAR Project), has some interesting findings along this path. They discovered that intimate groups such as ritual events create a much stronger psychic charge than business meetings or educational events.
Well let me ask you, what is the difference in these two environments? Yes, the answer is emotion. Any intimate group is going to create a much stronger emotional tone than a business or educational environment. Powerful emotions equal powerful psychic ability.
In the audio exercise included with this article, I walk you step-by-step through some simple yet effective methods for triggering certain emotional states. Again, this is a powerful approach towards getting better control over your psychic ability. I'll explain more of this principle in the audio exercise.
So get in a comfortable place and take about ten minutes and go through the audio exercise (located near the top of this page). You may have to click the play button twice. Also, for your convenience, we created a broadband version and an MP3 file that you can download for later use.
Don't worry, I won't hypnotize you to give me your life savings or turn you into a science experiment. I am simply sharing with you some of the techniques that I've used to teach psychic perception for many years - with excellent results.
Make sure to share your experience or ask any questions in the comments below!