Fees increasing soon -
Purchase Now
& Receive Discounted Rate
Are You Facing Challenges With A Relationship, Your Career, Or Another Area Of Your Life? Are You Ready To Get Past The Suffering And Confusion? An Intuitive Counseling Session With Me Is The Solution!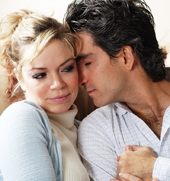 I will help you get the results you want in your love life, your career and developing your personal growth. This is what I do for CEOs, homemakers, celebrities, police, students – all types of people.
The purpose of my work is saving you from any more suffering, pain, and confusion. It's about making your life whole, successful, and healthier. Look at what my clients say about me: intuitive testimonials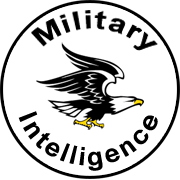 Along with other training, I received over 15 years of training at a former military intelligence project. This program was taught on five different Air Force bases through out the world. It was focused on combat traumatology and development of metaphysical abilities such as intuition, remote viewing, remote influence, and healing ability. I was the protege to the founder, who had been teaching advanced metaphysics for over 50 years.
The training was tested and proven with hundreds of people as method to develop sharp metaphysical ability.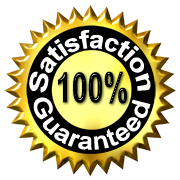 Because there are so many ineffective and unethical psychics/intuitives these days, I offer a 100% Money Back Guarantee and credible endorsements to demonstrate my commitment to your success and well-being.
If for some reason, I don't demonstrate any accurate intuitive abilities, you don't have to pay for the service. We'll call the session short and your full payment will be refunded. With my service, there is no risk and you have nothing to loose.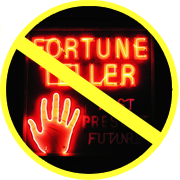 Many so-called psychics/intuitives will tell you there's a spell/curse that needs to removed for a ridiculous fee. I just give you accurate and practical intuitive insights which empower you to take control of your life. Get my free intuition guide to learn more about getting true intuitive guidance.
I encourage you to be skeptical. There are so many ineffective and unethical intuitives these days. This is why I offer a money-back guarantee and credible endorsements – all proof of my legitimacy.

"Dale hit the nail on the head. He is precise and accurate. I had an unsolved case in a sealed envelope. Dale was able to pinpoint the crime and the suspects name. He has been correct with my personal readings."


"Dale, again and again, not only is a dynamic speaker, but an amazingly accurate intuitive. He is talented and compassionate. It is evident through his demonstrations, both private and public, that his source of perception is the higher power."


"I was not sure what to expect. I was nervous and, truthfully, was afraid of being scammed. So many psychics I have seen on TV seem to have their heads in the clouds. By the way, the guarantee is real and there is no pressure involved. When I finally hung up after my reading, I felt better than I had in months. I have a clearer sense of direction and more insight into many issues I am facing in my life right now."

Hello, I'm Dale Sellers, President of LifeLeap Institute. Using Intuitive Ability From My Years of Training and Experience, I Will Give You The Answers, Direction, And Understanding You Need.
I Give You Solid Proof Of My Intuitive Abilities Or You Don't Pay - 100% Money Back Guarantee.
Here's What Makes My Service A Smart Choice:
While everyone has some intuitive ability (see Princeton University site for proof), my advanced ability results from my 25 years of intuitive training and experience, including with a military intelligence project funded by the Air Force - I have helped over 10,000 clients.
I founded this company to provide a World Class Service. My guarantee reflects my commitment to your success and well-being
From the start, instead of asking you questions, I tell you what I see in your life. I'm intuitively accurate from the beginning or You Don't Pay.
You will see that my abilities are reliable because I will tell you specific details about the past and present that I could only know by using intuitive ability (see all the details of my service).
Along with being a professional intuitive, I have a background in psychology, personal development, and crisis counseling. I will use my experience to help you through any of the critical issues you face. (learn more about my background)
My Phone Service and In-Person Sessions are available Internationally.
Get The Guidance You Deserve Now: