"Develop Your Intuitive & Healing Abilities, Break Destructive Patterns In Your Life, Get Control Over Your Emotions & Learn To Spiritually Manifest What You Want With This Complete Training Approach To Metaphysics & Personal Growth."
Hi - I'm Dale Sellers, President/Founder of LifeLeap Institute. Before I went through this training, I was suffering through a life of mediocrity, limitations, and untapped potential.
I used this exact approach to clean up my personal limitations, attract what I always wanted, and jumpstart my intuitive and healing abilities.
Now I do intuitive work for Police, Celebrities, and CEOs and I've been interviewed by the producers of Psychic Detective and ABC News.
I spent years researching other systems - Tony Robbins, Landmark Forum, Eckankar, NLP, TM, A Course in Miracles, Silva System, among others. Although there are some great approaches out there, I still wasn't satisfied with the results. Something was missing. After years of hard work and the inspiration of a few great teachers, I was finally able to put together a complete approach to personal growth, intuitive development, and spiritual awareness.
Not The Same Old Thing...
You may be thinking, "Not another watered-down spiritual/intuitive development course." Maybe you tried visualization to attract the perfect mate or meditation to become more intuitive, and the results just weren't there.
Well let me assure you - The Life Mastery Program is designed for the beginner and for the serious student of personal growth/metaphysics seeking unlimited potential. The program contains time tested-and-proven methods - the missing links that do not exist in other approaches to personal growth and spiritual development.
For several years, I've taught all types of people to develop their own spiritual awareness and abilities. I've done this in group environments and through correspondence with individual students all over the world. I know what works and what doesn't.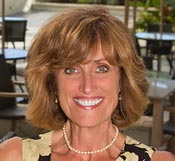 "Before I became involved in the program, I truly thought I was happy. But this training opened up a new joy I never knew was possible."
"Amazingly, in a 6 month period, I used to spend as much on intuitives as the whole price for the correspondent program. Now when I have to make a decision in my life, I can use my own intuitive ability without having to rely on others."
"Using the techniques in this training, when I want something it usually falls into my life without a lot of struggle. This by far has to be the biggest benefit I've gained. Thank you for the wonderful opportunity."
Joyce Summers
Customer Service Manager
West Palm Beach, Florida, USA
Extensive Support provided to correspondent students, including live teleclasses, private student online forums, video/animated tutorials, and personal coaching with Dale Sellers.