Get LifeLeap Affiliate Commissions Easily!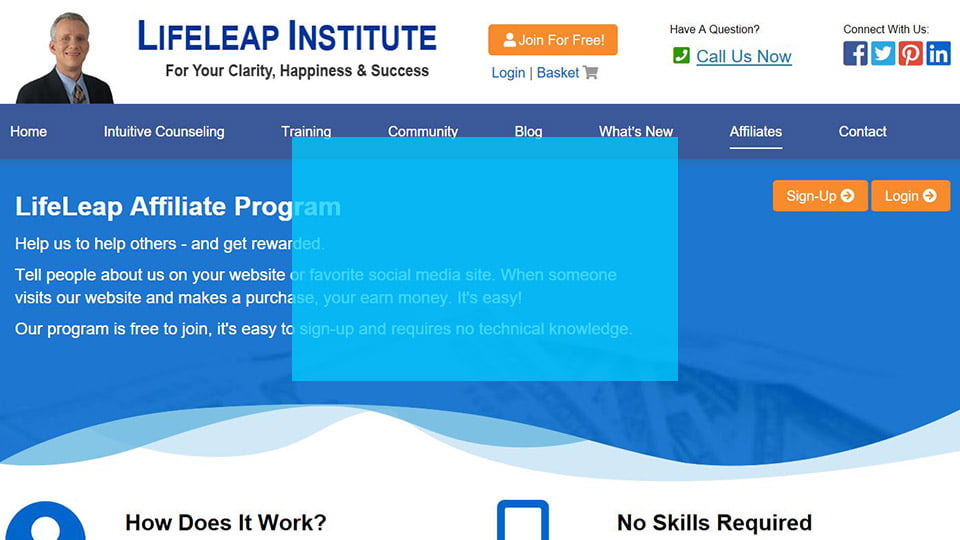 In this 3 minute video, see how easy is to set up an affiliate account and start earning commissions up to $178.50. Everything can be done on a Smart Phone. You can use the Social Sharing buttons (Facebook, etc.) in our website instead of copying and pasting affiliate links.
You can promote almost every part of our website as an affiliate: all of our services, free guides, Psychic Project, and all of our articles. Our services are often promoted in our free articles and features, so you can introduce your followers to LifeLeap without hard-selling our services.
If you own your website, getting LifeLeap commissions is super easy. Within your affiliate account, you can get affiliate links leading to almost every page in our website.
Get great affiliate support! The LifeLeap Affiliate Program has been going strong since 2003, so we have the expertise to help you start earning great commissions.
Get Started Now